Travel (airlines)
hint Help Find Cheap Flights to all destinations we fly to Top Destinations Our selection This website is operated by Thomas Cook Retail Ltd (ABTA J9375) acting as agent for Flythomascook.com (ATOL 1179, ABTA V6896)
Fly Thomas Cook | Cheap Flights - Offers & Deals Online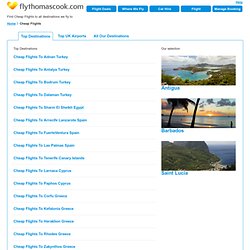 At Monarch we not only offer cheap flights but also cheap package holidays, city breaks and hotels. We offer flights for 2014 to Europe's top destinations from Birmingham, East Midlands, Leeds Bradford, London Luton, London Gatwick and Manchester airports. We can fly you to top cities like Rome, Venice, Alicante, Malaga or Barcelona or beach destinations across the Canaries, Spain, Turkey or Cyprus. If you're looking for ski flights then check out our flights Munich, Grenoble or Innsbruck. As well as flights we also offer all inclusive holidays, winter sun holidays, late holiday deals and hotels across popular destinations such as Tenerife, Egypt and Turkey.
What is a cookie? A cookie is a small text file that is saved to the hard drive of your computer when you use a website. Cookies are small pieces of information that are stored by your browser on your computer's hard drive. Our website uses both persistent and session cookies.
Virgin Atlantic Airways - Popup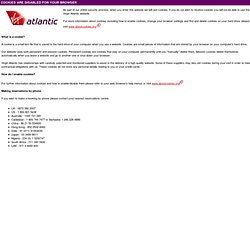 Children: Over 2 but less than 12 years of age Please note: When not travelling with an adult of at least 16 years of age, some children can be carried under the Unaccompanied Minor Scheme* on flybe operated flights. The Flybe Unaccompanied Minor Scheme is not available to children under 15 years of age on flights operated by Air France.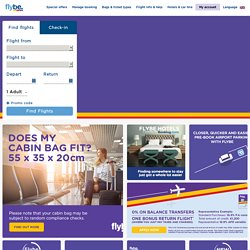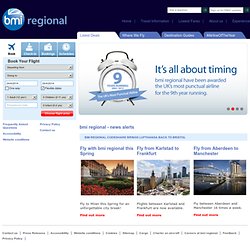 Aberdeen Aberdeen has a rich history dating back almost 8000 years and is also Europe's energy capital and home to many big players in the oil and gas industry. We fly to Aberdeen from Bristol, Esbjerg, Manchester, Norwich, Kristiansund and Oslo. Read our Aberdeen destination guide