Social Bookmarking
Let all your social interactions on the web come to life, using these awesome online bookmarking tools. Sep 1
Users Submit Ideas Let your loyal customers send you feedback when they're most inspired. You'll find answers to questions before you even thought to ask. View screen shot Others Vote On The Ideas Watch a community form around your brand as people start discussing and voting for ideas.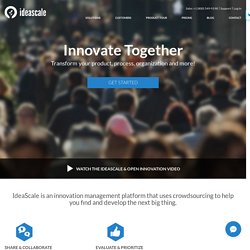 uClassify - free text classifier web service
uClassify has been around since October 2008, and to date has almost 15000 registered users and nearly 2000 classifiers. All this ... Lately we have been getting a lot requests to our sentiment classifier, many are from social media analyst companies. In ...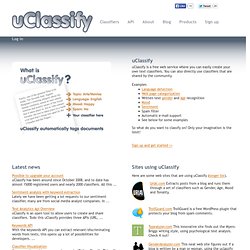 reddit gold gives you extra features and helps keep our servers running. We believe the more reddit can be user-supported, the freer we will be to make reddit the best it can be. Buy gold for yourself to gain access to extra features and special benefits.