News Transporter
OnLive brings Windows, Flash to iPad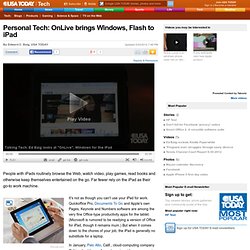 People with iPads routinely browse the Web, watch video, play games, read books and otherwise keep themselves entertained on the go. Far fewer rely on the iPad as their go-to work machine. It's not as though you can't use your iPad for work. Quickoffice Pro, Documents To Go and Apple's own Pages, Keynote and Numbers software are among the very fine Office-type productivity apps for the tablet.
The true fathers of computing | Technology | The Observer
Once upon a time, a "computer" was a human being, usually female, who did calculations set for her by men in suits.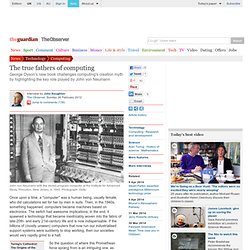 8 March 2012Last updated at 12:55 ET Nasa image showing extreme ultraviolet wavelengths on Sun's surface A solar storm in the Earth's magnetic field has passed by the Earth with minimal effects, experts say. "The freight train has gone by, and is still going by, and now we're just watching for how this is all going to shake out," said Joseph Kunches, a scientist with US weather agency Noaa. The last of the charged particles from the Sun will pass Earth Friday morning. There had been fears that this "coronal mass ejection" could wreak havoc with satellites or power grids on Earth.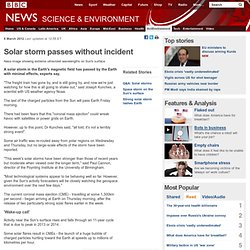 Solar storm passes without incident so far
The FT web app, which is optimised for use on iPad and iPhone, is available via your Safari browser at app.ft.com rather than from an app store. The web app is our most complete app to date and we regularly add new features and sections to it. These are available instantly, without the need to download a new version. Recent additions include 'clippings', allowing you to save articles for later reading, and enhanced graphics.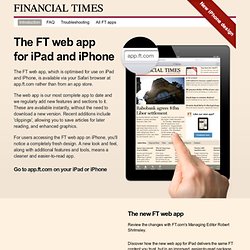 The FT web app