More Gaming Sites
Dejobaan Games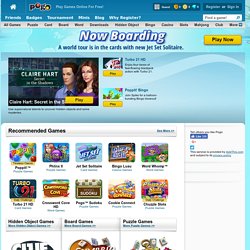 Tokens Earn TOKENS from playing Pogo games, redeem them on Mini items or gifts. Learn more >> Prizes & Draws Take the chance to win cash prizes every day. Take part in our Daily Specials for Tokens and surprises.
Twisted Pixel Games
What if Minion Rush was ..real? Modern Combat 4 is Free on iOS Get Ferrari Fever in Asphalt 8 Show us what you think Minion Rush would be like in real life to win a new phone, Despicable Me 2 on DVD, & MORE!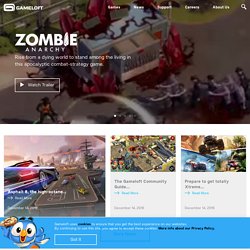 Gameloft Live! - Android/iPhone/iPad - Launch trailer
Frozenbyte
Home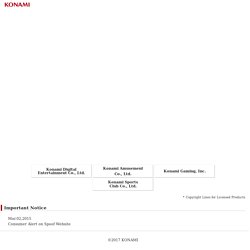 Konami Digital Entertainment, Inc. :
Dracula Vs Satan in 2014's Most Anticipated Face-Off Konami Digital Entertainment , Inc., today unveiled new Dracula-centric screenshots, character concept art, and more for Castlevania: Lords of Shadow 2, available on February 25, 2014 in North and South America for PlayStation®3, Xbox 360® and Windows PC... Dracula Collection Available with Exclusive Playable Demo of Castlevania: Lords of Shadow 2 Konami Digital Entertainment , Inc., today announces the availability of theCastlevania: Lords of Shadow Collectionfor PlayStation®3 computer entertainment system and the Xbox 360 games and entertainment system from Microsoft in North and South America.
Capcom began in Japan in 1979 as a manufacturer and distributor of electronic game machines. In 1983 Capcom Co., Ltd was founded and soon built a reputation for introducing cutting-edge technology and software to the video game market. Now an industry leader in the video game industry for 25 years, Capcom's legacy of historic franchises in home and arcade gaming are testaments to an unparalleled commitment to excellence. Building on its origins as a game machine manufacturer, Capcom is now involved in all areas of the video game industry and has offices in Tokyo, Osaka, California, England, Germany and Hong Kong.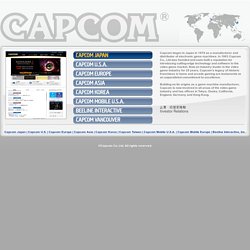 Hidden Path Entertainment
Eidos.com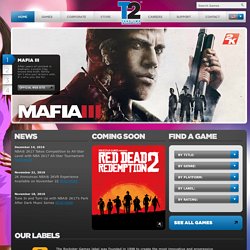 The Rockstar Games label was founded in 1998 to create the most innovative and progressive interactive entertainment. Publishers of such popular game franchises as Grand Theft Auto, Midnight Club, Red Dead Redemption, Max Payne, Bully, Manhunt and more. 2K develops and publishes interactive entertainment software games through its three divisions: 2K Games, 2K Sports, and 2K Play. 2K publishes titles in today's most popular gaming genres, including first-person shooters, action, role-playing, real-time strategy, sports, casual, and family entertainment.
Take-Two Interactive