More Gaming Sites
Dejobaan Games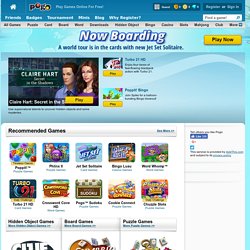 Tokens Earn TOKENS from playing Pogo games, redeem them on Mini items or gifts. Learn more >> Prizes & Draws Take the chance to win cash prizes every day. Take part in our Daily Specials for Tokens and surprises.
Twisted Pixel Games
Gameloft Live! - Android/iPhone/iPad - Launch trailer
Trine 2: Complete Story is out now for the PS4 in the US and Europe! Here's our launch trailer for your viewing pleasure: We're very pleased to have Trine 2: Complete Story as a PS4 launch title, and for the first time on console, it's running at a beautiful 1080p at 60fps. It looks absolutely gorgeous on the PS4! On top of all that the game supports stereoscopic 3D, so if you have a 3D TV, be sure to try it out.
Frozenbyte
Home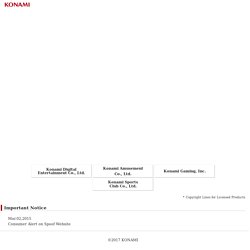 Fan-Favorite Alucard Returns in New Downloadable Content Konami Digital Entertainment, Inc. announced 'Revelations', the extensive new DLC for CASTLEVANIA: LORDS OF SHADOW 2, is now available on Xbox Live, PlayStation®Network, and Steam® for PC. 'Revelations' follows fan-favorite Alucard as exclusive new branches of the immersive storyline are uncovered. Alucard, the turned son of Gabriel, has shunned human life for many years, choosing to hunt only creatures of the night.
Capcom began in Japan in 1979 as a manufacturer and distributor of electronic game machines. In 1983 Capcom Co., Ltd was founded and soon built a reputation for introducing cutting-edge technology and software to the video game market. Now an industry leader in the video game industry for 25 years, Capcom's legacy of historic franchises in home and arcade gaming are testaments to an unparalleled commitment to excellence. Building on its origins as a game machine manufacturer, Capcom is now involved in all areas of the video game industry and has offices in Tokyo, Osaka, California, England, Germany and Hong Kong.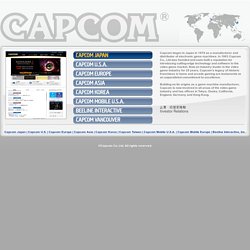 Hidden Path Entertainment
Eidos.com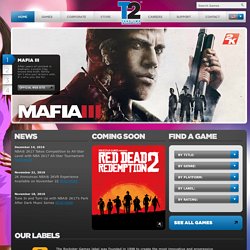 The Rockstar Games label was founded in 1998 to create the most innovative and progressive interactive entertainment. Publishers of such popular game franchises as Grand Theft Auto, Midnight Club, Red Dead Redemption, Max Payne, Bully, Manhunt and more. Founded in 2005, 2K publishes titles in today's most popular gaming genres, including shooters, action, role-playing, strategy, sports, casual, and family entertainment. 2K's stable of high quality titles includes the critically acclaimed BioShock®, Borderlands™ and XCOM® franchises, the beloved Sid Meier's Civilization series, the popular WWE 2K franchise and NBA 2K, the #1 rated and #1 selling basketball franchise.
Take-Two Interactive