Microsoft Cloud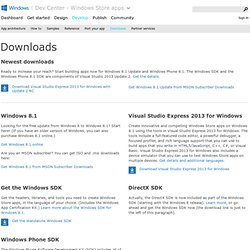 Visual Studio Express 2013 for Windows Create innovative and compelling Windows Store apps on Windows 8.1 using the tools in Visual Studio Express 2013 for Windows.
Windows Essentials
See what works Find compatibility information and get Windows compatible device drivers, app updates, and downloads. Check that your apps and devices work Popular products on Windows 8.1 Intel PROSet Wireless for Bluetooth + High Speed Compatible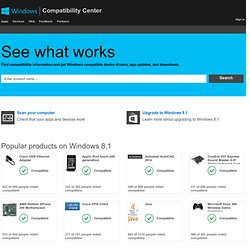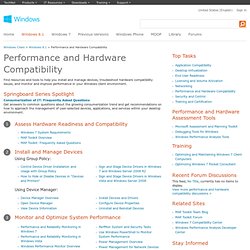 Windows Performance - Hardware Compat, Device, Driver | TechNet
Find resources and tools to help you install and manage devices, troubleshoot hardware compatibility issues, and monitor and improve performance in your Windows client environment.
The Windows Blog - Microsoft Showcase Videos
The Windows Blog