Microsoft Cloud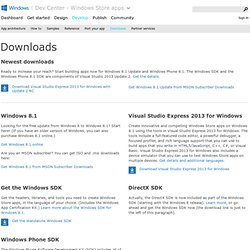 Microsoft Visual Studio Express 2012 for Windows 8 is your tool to build Windows apps. It includes the Windows 8 SDK, Blend for Visual Studio, and project templates.
Windows Essentials
Windows Compatibility Center: Find Updates, Drivers, & Downloads for Windows 8, Windows RT and Windows 7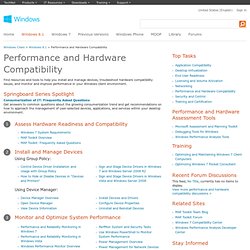 Windows Performance - Hardware Compat, Device, Driver | TechNet
Find resources and tools to help you install and manage devices, troubleshoot hardware compatibility issues, and monitor and improve performance in your Windows client environment.
The Windows Blog - Microsoft Showcase Videos
The Windows Blog