Iowa
Home - Waldorf.edu
Welcome to William Penn University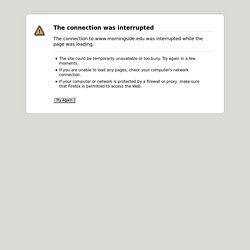 Morningside College
Top College Morningside ranks as one of the top colleges in Iowa for teacher education. More information . . .
Wartburg College - Waverly, Iowa, USA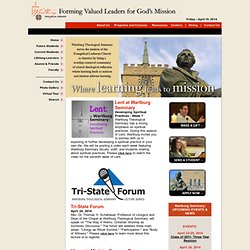 Welcome to the Wartburg Theological Seminary Website
Rural Ministry Conference March 2-4, 2014Wartburg Seminary's Rural Ministry Conference is where leaders in rural communities and congregations gather to gain insight and inspiration, to network and neighbor that their ministries might be empowered. This ecumenical conference includes worship, speakers, workshops, and Bible study, and offers participants a unique opportunity to network with others who are active in and concerned about rural ministry. Click here to learn more. Are You Considering a Call to Ministry?
University of Northern Iowa
The University of Iowa
Dubuque High School Juried Art Show at the University of Dubuque Heritage Center's Bisignano Art Gallery opens its next exhibition Dubuque High School Juried Art Show today, Thursday, January 9 from 5:30 p.m. - 7:00 p.m. The exhibition highlights works juried by the high school art teachers themselves at Dubuque Senior High School, Hempstead High School and Wahlert High School. The 16 works in the show are in various media including ceramics, painting, photography, pen and ink, multimedia, and weaving.
University Of Dubuque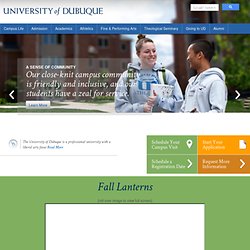 Simpson College | Indianola, Iowa
Palmer College of Chiropractic | Davenport, Iowa; San Jose, California; Port Orange, Florida
Mount Mercy University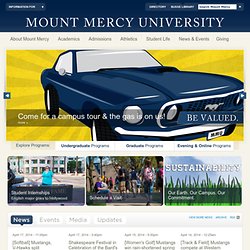 What single hateful moment leaves an impression -- that tweet, this post, his pic, her laugh -- fleeting actions that seem harmless create ripples of pain for the subject. Ongoing torment scars, breaks, and damages lives. It's happened to us all at some point in time -- the ghost of a playground bully crosses your mind, an insult slips out at work, or someone gets a laugh at your expense in class.
Luther Home: Luther College, Decorah, Iowa USA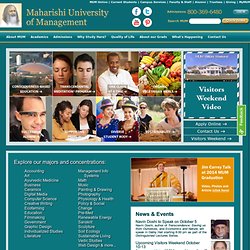 News & Events Fairfield Shows How to Manufacture Dreams A recent article in the Des Moines Register highlights the uniqueness of Fairfield. Read the reprint of the full article, courtesy of the Des Moines Register. Click here to read the full article. David Lynch MA in Film is Expanding and Now Looking for More Faculty
Maharishi University of Management: Consciousness-Based Education
Grinnell - Welcome to Grinnell | Grinnell College
Faith Baptist Bible College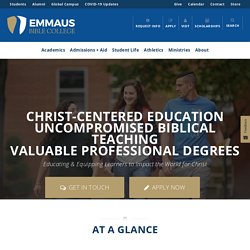 Emmaus Bible College - Home Page
Community Links Store About Contact
Des Moines University
Divine Word College - HOME
Clarke University
Welcome to Central College - Pella, Iowa
University – Top Accredited Online Degrees, Online Colleges, Online University, Campus Education College Degrees & Certificates-A.A, B.A, and M.A programs.
Allen College - Home