Google+
Google has done it once again Google+ is Google's new state of the art social network tool, Amazing is all I can say. Oct 9
Google+ Counter
Google+ User Feed
Events - Google+
Politics & Elections - Google+
Google Chrome on G+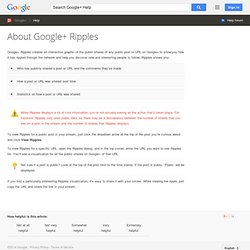 Google+ Ripples creates an interactive graphic of the public shares of any public post or URL on Google+ to show you how it has rippled through the network and help you discover new and interesting people to follow. Ripples shows you: People who have reshared the link will be displayed with their own circle.
About Google+ Ripples - Google+ Help
Google Chrome Store has new Google+ apps "Simply Amazing times"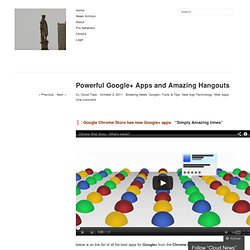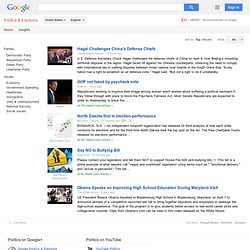 Politics & Elections
The 2014 elections are, in the words of Sarah Palin's PAC, "just twenty months away", and the organization has released this video to kickstart its fundraising drive.
Youtube is a key player in how Google has figured out smarter ways to leverage their marketing campaigns, and they have a single location, or Google Channel where all the fun and games of their digital business is played. It is known as " The Google Channel ", this is where anything and everything gets announced to the public, but not to soon though, the developers at Google make sure to test their online services months, and even years in advance. (Looking to write a tech hub, try their channel for awesome content to review or write about.)
Google Drive & G+ for the iPhone
LOL, yeah thats a bummer, well Google plus appears to be open source, and has massive potential for businesses. Hopefully people don't go screwing it up to soon.

I have big idea's and projects to launch there, and propose for the future on Google+, I don't like Facebook for Business purposes it's not user friendly like Google Plus is becoming. by cloudexplorer Sep 22
Google Developers
Find your communities - Google+