Go! Virtual
Home - Ghost Designers
Mos Def - Intro/Oh No - FREESTYLEH2O
Facebook
Earn From Home Projects - FPC-Virtual
Virtual Interviewing
Poetic Ink Community welcomes all poets worldwide
Wix Tutorials - FPC-Virtual
Zoho CRM - FPC-Virtual
Home - Ghost Designers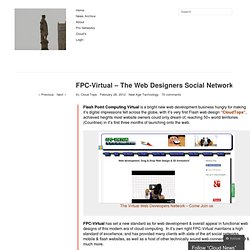 FPC-Virtual – The Web Designers Social Network
Flash Point Computing Virtual is a bright new web development business hungry for making it's digital impressions felt across the globe, with it's very first Flash web design " CloudTops " , achieved heights most website owners could only dream of, reaching 50+ world territories (Countries) in it's first three months of launching onto the web. The Virtual Web Developers Network – Come Join us FPC-Virtual has set a new standard as for web development & overall appeal in functional web designs of this modern era of cloud computing.
CloudZila Surf Engine
We bring Windows XPs back to life. We provide network assistance, virus removal, registry cleaning, file retrieval, hardware and software upgrades, and remote servicing. Web development is also a service we provide, covering flash web development, logo/banner design, and professional social network website design.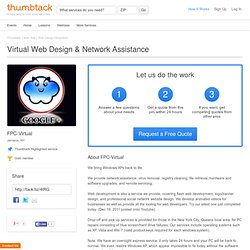 Virtual Web Design & Network Assistance - FPC-Virtual - Jamaica, NY
Members - Ghost Designers
Check this one out!
Home - BlogsUnite