Creative Sites discovered using Google+
I majored in Agricultural Communications at Texas Tech University.
Tamara Pruessner
Top "Creative" Graphic Designers on G+
HDR Photography of Elia Locardi :: Blamethemonkey.com
Romain Guy
Shoot Tokyo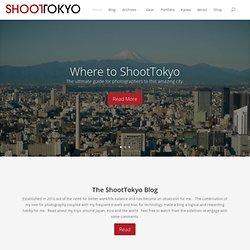 I'm Dave. I am the photographer and blogger behind ShootTokyo. I am originally from Boston, Massachusetts but my professional life has lead me from Boston to New York City, Singapore finally landing me in Tokyo, Japan in 2001. I live in the heart of Tokyo with my beautiful wife Mayumi, our 8 year old son Kai and his growing collection of insects.
Fabio Sasso - Graphic and Web Designer