Biology level Up4
Secondary Active Transport in the Nephron
The Kidney and Nephron
Inflammatory Response
Review of B cells, CD4+ T cells and CD8+ T cells
Cytotoxic T Cells
Helper T Cells
Professional Antigen Presenting Cells (APC) and MHC II complexes
B Lymphocytes (B cells)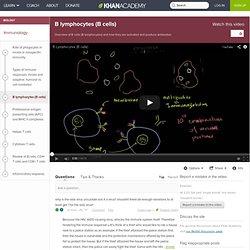 I was treated with strong doses of immune suppressants for a year to treat a kidney problem called focal glommular sclerosis, which caused good protiens (albumin)to pass into my unire, leaving almost none in circulation.
Types of immune responses: Innate and Adaptive. Humoral vs. Cell-Mediated
Role of Phagocytes in Innate or Nonspecific Immunity
Anatomy of a muscle cell
Role of the Sarcoplasmic Reticulum in Muscle Cells
If someone slugs you on your arm, you get a bruise because the knuckles in his fist hit the top of your muscle just below your skin. This breaks very small blood vessels (capillaries) on the top of your muscle, and blood leaks out from them and accumulates under the skin where you can see it. When you fell, it was your own bones this time hitting your own muscles but on the side of your muscles near the bones.
Tropomyosin and troponin and their role in regulating muscle contraction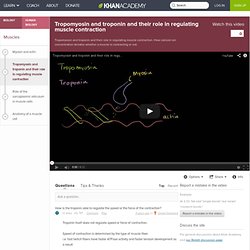 Myosin and Actin