DIY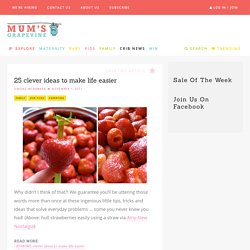 Posted on November 01, 2011 in Bed, Bath & Kitchen , Decor & Furniture , Organise & Personalise by Simone Via: amy-newnostalgia.blogspot.com Why didn't I think of that?! We guarantee you'll be uttering those words more than once at these ingenious little tips, tricks and ideas that solve everyday problems … some you never knew you had! (Above: hull strawberries easily using a straw). . Via: apartmenttherapy.com
Lately, the combination of a busy school schedule and my addiction to Instagram has resulted in serious camera-neglect. I've found little time and reason to take the ol' DSLR out. So when I saw this simple lens filter DIY, I jumped at the opportunity to play around and have fun– and just in time for Valentine's Day! You don't need to be a serious photographer to create heart-shaped bokeh. "Bokeh" is a photography term that essentially means blur. In photography– especially food photography– this blur creates an aesthetic quality by keeping the subject of your photo in crisp focus, while the background appears blurry. At night, lights that are out of focus create circles of color that give photos a magical and ethereal feel that I love.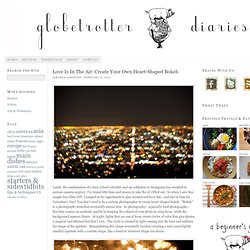 Climbing rope ? Bracelets ? Count us in. Inspired by Miansai 's colorful, stackable and adjustable rope bracelets, we were determined to add another do-it-yourself bracelet to our growing collection.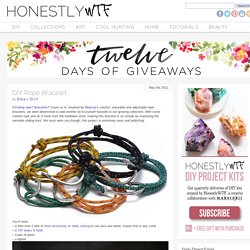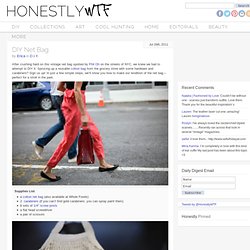 DIY Net Bag
After crushing hard on this vintage net bag spotted by Phil Oh on the streets of NYC, we knew we had to attempt to DIY it. Sprucing up a reusable cotton bag from the grocery store with some hardware and carabiners? Sign us up! In just a few simple steps, we'll show you how to make our rendition of the net bag – perfect for a stroll in the park.
DIY Woven Lamp from Bookhou |
Since I started doing DIYs and tutorials on the blog, I've noticed that there are a lot of beginner crafters out there. (duh, don't know why I didn't think of that before). So this year, you will find weekly posts covering crafting topics like tools, supplies, and techniques.
Craft Tools: The Basics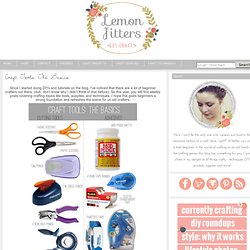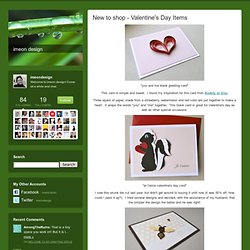 "you and me blank greeting card" This card is simple and sweet. I found my inspiration for this card from Bookity on Etsy
New to shop - Valentine's Day Items
DIY Save the Dates: Part Two
Wedding Wednesday is easily becoming one of my favorite days of the week! Last week I featured free, downloadable templates for Save the Dates. Today I have a collection of what I consider to be the most creative and cute Save the Dates around! Enjoy!! Let your guests "pencil in" your date with custom pencils! Have a great day!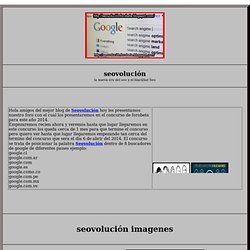 DIY Silk Stacking Rings | The Lovely Dept.
Easter DIY Round-Up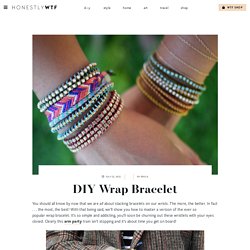 You should all know by now that we are all about stacking bracelets on our wrists. The more, the better. In fact . . . the most, the best!
It's been awhile since our last bracelet DIY . I don't know about you, but our wrists have been begging for another colorful addition for months now. So after playing with some materials that were already on hand, we've created a tutorial for a braided bead bracelet, which is a not so distant cousin of the hex nut and wrap bracelet .