Lomography
Lomo LC-A – Ein Zwischenbericht nach 3 Monaten
Ende Juli hatte ich mir eine Original St. Petersburger Lomo gekauft. Seither experimentiere ich mit unterschiedlichen Filmen, Einstellungen und Labors. Ein Zwischenbericht. Ich bin ein untypischer Lomograph.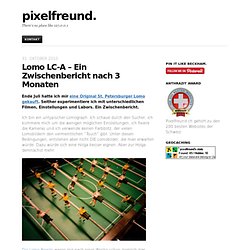 Deutscher Jugendfotopreis
| start & news | Wir freuen uns auf deine neuen Fotos! Bis 1. März hast du Zeit, dir was einfallen zu lassen. Zu gewinnen gibt es ca. 50 Preise im Gesamtwert von über 15.000 Euro.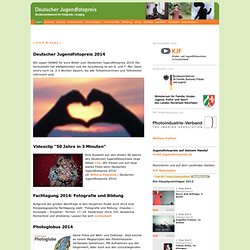 Gräfin. - 3. Dez. 2008 22:10 erstmal geb ich David recht Was das Preis/Leistung Verhältnis angeht und was die 1€ Kameras angeht.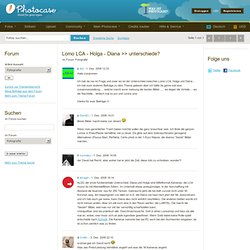 Beitrag 'Lomo LCA - Holga - Diana >> unterschiede?'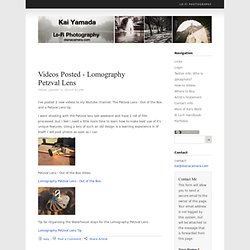 lo-fi photography - dianacamera.com - dianacamera.com
This is a thrift store find. It's a Pentax K1000 with a 28-70mm zoom lens (f/3.4-4.5). The lens has no identification other than it's specs so I'm it is probably not an original Pentax lens. I will have to do a little research. Other than a few dings on the filter mount ring, it's in good condition and seems to be fully operational.
I have a comparison of the DIana+ and Holga on my website: http://dianacamera.com/archives/50 The DianaF+ has a flash, so that the main difference between the two cameras is that the DianaF+ is a little more flexible, but at a price. The DianaF+ will cost $100, while you can get a Holga 120N for $25. Photo quality is very similar with the 2 cameras: Holga http://www.flickr.com/groups/86881528@N0...
What is the difference between the Lomography Diana F+ and Holga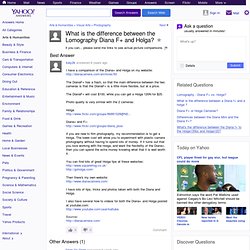 Lomo, Leica, Minox, Seagull, ZeroImage, Diana, Polaroid Kameras
LOve & MOtion
Diana
Lomographische Botschaft Deutschland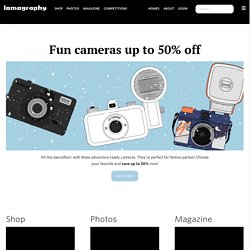 An Introduction To All Things Lomography Lomography is a community and shop dedicated to creative and experimental analogue photography (or analog photography for those folks in the USA). We are passionate about analogue cameras and have a whole host of them available in our Online Shop and Lomography Gallery Stores; from classics such as the Lomo LC-A, Diana F+ and Lubitel, to new bestsellers such as the LomoKino, Belair X 6-12, and La Sardina, you're sure to find a new film camera to suit.
Home - Lomography Shop
<div class="global-site-notice noscript"><div class="notice-inner"><p><strong>JavaScript seems to be disabled in your browser.</strong><br />You must have JavaScript enabled in your browser to utilize the functionality of this website. </p></div></div>