Lomography
Lomo LC-A – Ein Zwischenbericht nach 3 Monaten
Ende Juli hatte ich mir eine Original St. Petersburger Lomo gekauft. Seither experimentiere ich mit unterschiedlichen Filmen, Einstellungen und Labors. Ein Zwischenbericht. Ich bin ein untypischer Lomograph.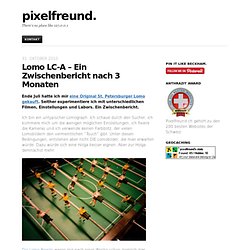 Deutscher Jugendfotopreis
| start & news | Wir sagen DANKE für eure Bilder zum Deutschen Jugendfotopreis 2014! Die Vorauswahl hat stattgefunden und die Jurysitzung ist am 6. und 7. Mai. Dann wird's noch ca. 2-3 Wochen dauern, bis alle Teilnehmerinnen und Teilnehmer informiert sind.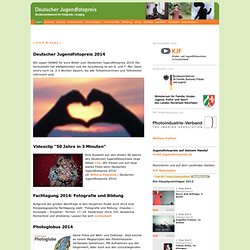 Gräfin. - 3. Dez. 2008 22:10 erstmal geb ich David recht Was das Preis/Leistung Verhältnis angeht und was die 1€ Kameras angeht.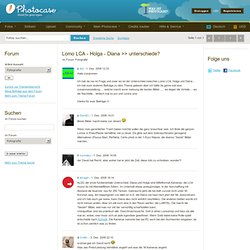 Beitrag 'Lomo LCA - Holga - Diana >> unterschiede?'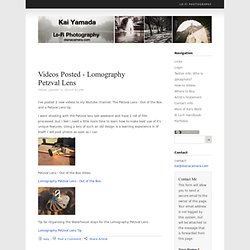 lo-fi photography - dianacamera.com - dianacamera.com
This is a thrift store find. It's a Pentax K1000 with a 28-70mm zoom lens (f/3.4-4.5). The lens has no identification other than it's specs so I'm it is probably not an original Pentax lens. I will have to do a little research. Other than a few dings on the filter mount ring, it's in good condition and seems to be fully operational.
I have a comparison of the DIana+ and Holga on my website: http://dianacamera.com/archives/50 The DianaF+ has a flash, so that the main difference between the two cameras is that the DianaF+ is a little more flexible, but at a price. The DianaF+ will cost $100, while you can get a Holga 120N for $25. Photo quality is very similar with the 2 cameras: Holga http://www.flickr.com/groups/86881528@N0... Diana+ and F+: http://www.flickr.com/groups/diana_plus/
What is the difference between the Lomography Diana F+ and Holga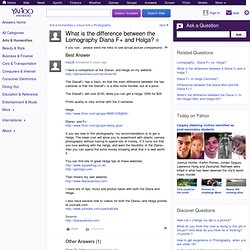 Lomo, Leica, Minox, Seagull, ZeroImage, Diana, Polaroid Kameras
Holgaphiles, rise up! The 120-3D Stereo Camera adds another twist to the already twisted Holga image - 3-dimensional photos with that iconic low-fi appeal. The camera uses 120 film and it comes with one 6 x 6 mask for shooting squares.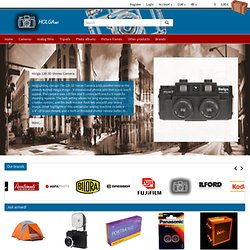 LOve & MOtion
Diana
Lomographische Botschaft Deutschland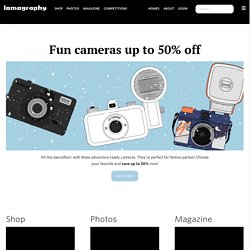 Lomography has a Shop – you can get anything analogue: Cameras, Films, Accessories and Fashion Are you an analogue photographer who likes to shop offline? Visit one of our Lomography Gallery Stores in Hong Kong, London East, London West, New York, Paris Marais, Paris Lafayette, Singapore & Tokyo and Embassy Stores in Amsterdam, Antwerp, Bangkok, Barcelona, Beijing Chaoyang, Chicago, Berlin, Bratislava, Budapest, Buenos Aires, Guangzhou, Istanbul, Jakarta, Johannesburg, Lima, Lisbon, Madrid Argensola, Monterrey, Porto, Puebla, Santiago, Seoul, Shanghai, Taichung, Taipei, Tehran & Vienna
Home - Lomography Shop
Thanks for dropping by and don't forget that our one special wish is for you to be happy. We have an easy return policy, we ship internationally, we accept Paypal, Visa, MasterCard, Diners Club and American Express and every single transaction in this shop is encrypted with an SSL 128 bit Secure Server. Learn more on our terms and conditions or about pages and if there's still anything you need to know you can contact us directly.