Lomography
Lomo LC-A – Ein Zwischenbericht nach 3 Monaten
Ende Juli hatte ich mir eine Original St. Petersburger Lomo gekauft. Seither experimentiere ich mit unterschiedlichen Filmen, Einstellungen und Labors. Ein Zwischenbericht. Ich bin ein untypischer Lomograph.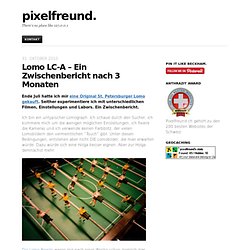 Deutscher Jugendfotopreis
Gräfin. - 3. Dez. 2008 22:10 erstmal geb ich David recht Was das Preis/Leistung Verhältnis angeht und was die 1€ Kameras angeht.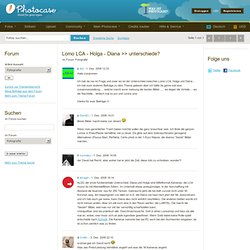 Beitrag 'Lomo LCA - Holga - Diana >> unterschiede?'
lo-fi photography - dianacamera.com - dianacamera.com
I have a comparison of the DIana+ and Holga on my website: http://dianacamera.com/archives/50 The DianaF+ has a flash, so that the main difference between the two cameras is that the DianaF+ is a little more flexible, but at a price. The DianaF+ will cost $100, while you can get a Holga 120N for $25. Photo quality is very similar with the 2 cameras: Holga http://www.flickr.com/groups/86881528@N0...
What is the difference between the Lomography Diana F+ and Holga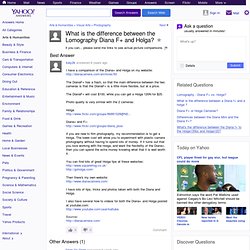 Lomo, Leica, Minox, Seagull, ZeroImage, Diana, Polaroid Kameras
LOve & MOtion
Diana
Lomographische Botschaft Deutschland
Home - Lomography Shop