Things To Try
The Free Recyclable Personal Organizer. Free Online Drawing Tool - Collaborative Group Whiteboard. Video Games - University Library - UC Santa Cruz. The Science & Engineering Library (S&E) has over 600 games available for check-out, as well as over 40 consoles.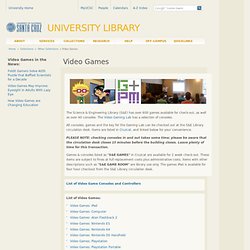 The Video Gaming Lab has a selection of consoles. All consoles, games and the key for the Gaming Lab can be checked out at the S&E Library circulation desk. What is a sellable craft idea that isn't stupid. I have crafted for years, one of my best sellers is a spider hand puppet for children.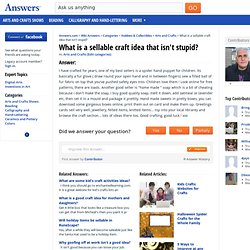 Its basically a fur glove ( draw round your open hand and in between fingers) sew a filled ball of fur fabric on top that you've pushed safety eyes into. Children love them ! Look online for free patterns, there are loads. Another good seller is "home made " soap which is a bit of cheating because i don't make the soap, i buy good quality soap, melt it down, add oatmeal or lavender etc, then set it in a mould and package it prettily. How to Make a Manly Bar of Soap. "A paste of lye and water can burn through an aluminum pan.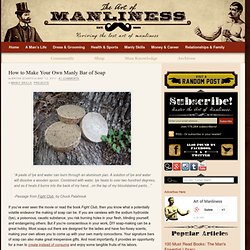 A solution of lye and water will dissolve a wooden spoon. Combined with water, lye heats to over two hundred degrees, and as it heats it burns into the back of my hand…on the lap of my bloodstained pants…"-Passage from Fight Club, by Chuck Palahniuk If you've ever seen the movie or read the book Fight Club, then you know what a potentially volatile endeavor the making of soap can be.
Top sellable hobbies.
Things to Research
Cool Websites, Software and Internet Tips. World's Largest Professional Network. SlugQuest. SantaCruzCountyFreecycle : Messages : 107776-107805 of 107805.
---