Design
CreativeApplications.Net reports innovation and catalogues projects, tools and platforms at the intersection of art, media and technology.
Sonic Wire Sculptor [iPad, oF] - Soon on the iPad! [Video]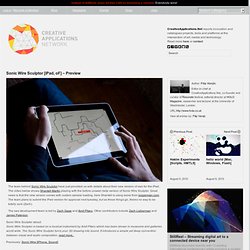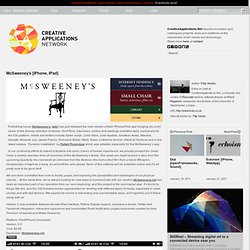 McSweeney's [iPhone, iPad] - Version 2 now available with Dynamic installation by Rafaël Rozendaal (@McSweeneysApp)
Publishing house McSweeney's ( wiki ) has just released the new version of their iPhone/iPad app bringing you even closer to the diverse selection of stories, short films, interviews, comics and readings available daily, exclusively for the iOS platform.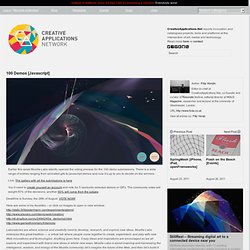 100 Demos @mozlabs – Gallery and Voting Open Now! #javascript #anigif
Earlier this week Mozilla Labs silently opened the voting process for the 100 demo submissions.
aesthetics + computation group :: mit media laboratory
openFrameworks is an open source C++ toolkit designed to assist the creative process by providing a simple and intuitive framework for experimentation. The toolkit is designed to work as a general purpose glue, and wraps together several commonly used libraries, including: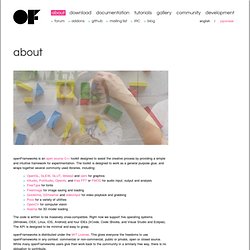 Tools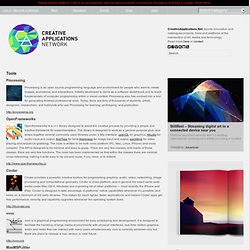 Tools Processing Processing is an open source programming language and environment for people who want to create images, animations, and interactions.