Linux Apps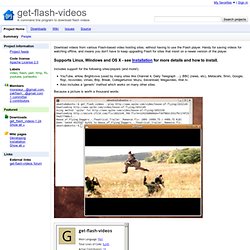 Download videos from various Flash-based video hosting sites, without having to use the Flash player. Handy for saving videos for watching offline, and means you don't have to keep upgrading Flash for sites that insist on a newer version of the player. Supports Linux, Windows and OS X - see Installation for more details and how to install.
get-flash-videos - A command line program to download flash videos
Linux App Finder
Zim
RedShift
It's for this reason that devices like the Kindle and the Nook are fast gaining popularity. Rather than utilizing the backlit screens we know from computers and cell phones, these devices mimic paper. The result is easier to read in the sun, and is in general easier on the eyes than a screen.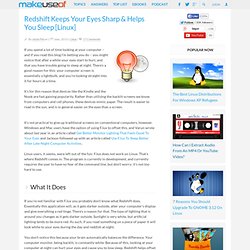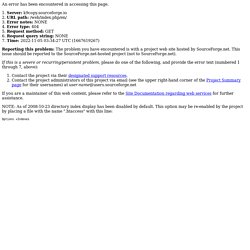 K9Copy
Overview facilitates several methods for backing up a DVD. The software enables direct backup of a single layer DVD-5 provided the user's computer has a DVD recorder. Likewise, direct backup of a dual layer DVD-9 is possible with a dual layer DVD recorder. is able to fit the contents of a dual layer DVD-9 onto a single layer DVD-5.
This is our vision for the development of Krita: Krita is a KDE program for sketching and painting, offering an end–to–end solution for creating digital painting files from scratch by masters. Fields of painting that Krita explicitly supports are concept art, creation of comics and textures for rendering. Modelled on existing real-world painting materials and workflows, Krita supports creative working by getting out of the way and with a snappy response. Indubitably.
KRITA