Visualiation de graphes
actvites complémentaires '
Collecter
Commenter
Connecter
Visualiser Nov 3
Je viens de découvrir Pearltrees , un outil proposant un mode original de navigation sur le Web et surtout une manière innovante de partager ses recherches.
Pearltrees : enfiler des perles ou comment relancer la « querelle des universaux » ? « Jacques Barzic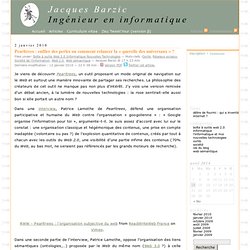 Le Jeu des perles de verre
Un article de Wikipédia, l'encyclopédie libre. Le Jeu des perles de verre , Essai de biographie du Magister Ludi Joseph Valet accompagné de ses écrits posthumes (titre original allemand : Das Glasperlenspiel , Versuch einer Lebensbeschreibung des Magister Ludi Josef Knecht samt Knechts hinterlassenen Schriften ) est un roman utopique de Hermann Hesse , publié en 1943 et qui lui valut, en grande partie, le prix Nobel de littérature en 1946 .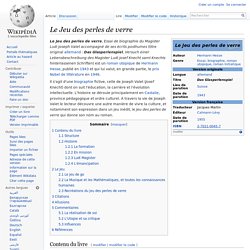 Rapport_TER_remifusade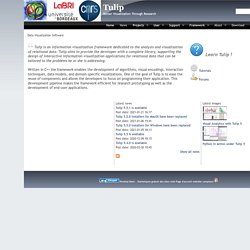 Tulip is an information visualization framework dedicated to the analysis and visualization of relational data.