Historie
På Gaurslund præstegård har de været tidligt oppe for at forberede de madleverancer, som tyskerne har krævet. I det hele taget stiller den tyske besættelsesmagt en lang række krav; ud over at lade sig indkvartere og beværte på de jyske gårde, lader de også danskere grave forsvarsskanser for sig. Fra Agnes Gads dagbog 11. marts 1864: Fader blev iaftes ml. 11 og 12 vækket ved at der blev banket stærkt paa Dør og Vinduer. Han sprang op.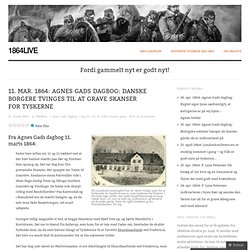 11. mar. 1864: Agnes Gads dagbog: Danske borgere tvinges til at grave skanser for tyskerne | 1864live
In Charted Waters - Evolution of the World Map as it was Explored
Maps are among the most accessible assets we can use accurately, whether it's an old print or the newest mobile app. Still, it took centuries for people to truly understand the geography of the world. Here, we show how our knowledge has grown and developed over time… Scroll to begin the journey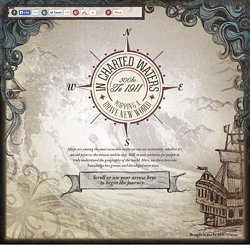 Photo by clicht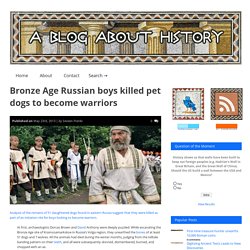 Published on May 23rd, 2013 | by Sevaan Franks Analysis of the remains of 51 slaughtered dogs found in eastern Russia suggest that they were killed as part of an initiation rite for boys looking to become warriors. At first, archaeologists Dorcas Brown and David Anthony were deeply puzzled. While excavating the Bronze Age site of Krasnosamarkskoe in Russia's Volga region, they unearthed the bones of at least 51 dogs and 7 wolves. All the animals had died during the winter months, judging from the telltale banding pattern on their teeth, and all were subsequently skinned, dismembered, burned, and chopped with an ax. Moreover, the butcher had worked in a precise, standardized way, chopping the dogs' snouts into three pieces and their skulls into geometrically shaped fragments just an inch or so in size.
Bronze Age Russian boys killed pet dogs to become warriors
Rare Historical Photos Pt. 4 [18 Pics] Oct 29 2012 Another roundup of the popular historical series of posts that we do. You can find the previous post here, and the start of the series here. Archduke Franz Ferdinand with his wife on the day they were assassinated by Gavrilo Princip. Sarajevo, Bosnia and Herzegovina (June 28, 1914).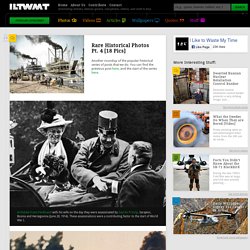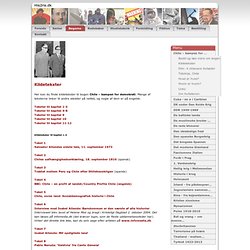 To top Tekster til kapitel 11- 12 Tekst 41 100-dagesplanen
Kildetekster
A helper number is an identification number that allows someone to use FamilySearch.org on behalf of someone else. People who already have an account on FamilySearch.org can see or edit their helper number in settings. Note: Members of The Church of Jesus Christ of Latter-day Saints have a default helper access number, which is the last 5 characters of their membership record number.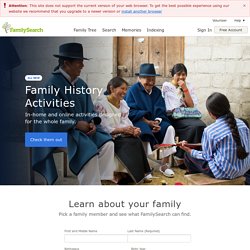 Published on September 21st, 2012 | by Sevaan Franks A worker cutting grass in the Archaeological Zone of Tingambato Michoacan discovered a 1,000-year-old funerary chamber. Melchor Cruz said that the quantity of shell beads that were found in the chamber convey possible relation to the ancient settlers of Tingambato with other towns in the coast. Also, it shows that this city could have been a possible strategic point in a commercial route to Cuenca de Patzcuaro.
ablogabouthistory
Som den eneste person nogensinde er Shin Dong-hyuk født i en nordkoreansk fangelejr og har haft held med at flygte. Hans historie begynder i noget nær helvede på jord. "Hans første erindring er en henrettelse."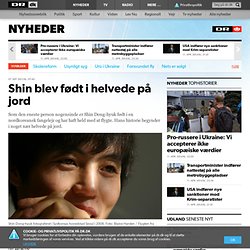 Shin blev født i helvede på jord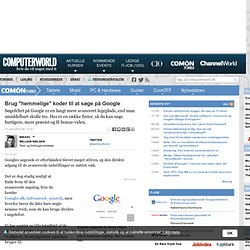 Brug "hemmelige" koder til at søge på Google
Søgefeltet på Google er en langt mere avanceret legeplads, end man umiddelbart skulle tro. Her er en række finter, så du kan søge hurtigere, mere præcist og få bonus-viden. Googles søgeside er blevet meget minimalistisk, og der er ikke længere et link til avanceret søgning. Klik for større foto. Googles søgeside er efterhånden blevet meget stilren, og den direkte adgang til de avancerede indstillinger er snittet væk.
Don't limit yourself to just plugging in simple search terms to Google; check out this infographic and learn a search string search or two. You don't need to limit yourself to searching just for simple strings; Google supports all manner of handy search tricks. If you want to search just HowToGeek.com's archive of XBMC articles, for example, you can plug in site:howtogeek.com XBMC to search our site. Get More Out of Google [HackCollege via Mashable] Jason Fitzpatrick is warranty-voiding DIYer and all around geek.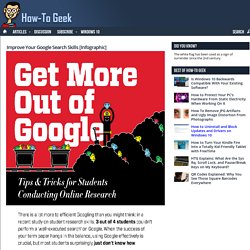 Velkommen til History
information om Holocaust og andre folkedrab
Hitler now at the Eiffel Tower: "Take 1 photo here, 1 in front of Buckingham Palace, then in front of the skyscrapers."
Familliekrøniken, Ytringsfriheden - hvor går grænsen og naturvidenskabelige fænomener Læs om sammenhænge mellem tid og udvikling i omtalen af websitet Familiekrøniken til 3.-4. klasse. Storm P. Museet har i samarbejde med Bakkehusmuseet og Revymuseet lavet et website om ytringsfriheden i bladtegningens, litteraturens og scenekunstens lys.
e-museum
Historypin |
10 taler vi vil huske for evigt - dr.dk/Nyheder/Udland
Nyheder
09. jun. 2012 19.05 Opdat.: Hun kom til at symbolisere Vietnam-krigens rædsel. Kim Phuc Phan Thi bliver æret i dag, fyrre år efter, at hun blev offer for et amerikansk napalm-angreb, der var rettet mod hendes vietnamesiske landsby.
June 18, 1940 House of Commons Listen to an excerpt here at the BBC Archives. I spoke the other day of the colossal military disaster which occurred when the French High Command failed to withdraw the northern Armies from Belgium at the moment when they knew that the French front was decisively broken at Sedan and on the Meuse.
Their Finest Hour
The movie "Epic time-lapse map of Europe" fast forwards a map from the year 1000 AD until 2003 to reveal the dynamic nature of Europe's borders, alliances, unions, territories, and occupied lands. An alternative movie takes a bit longer, but contains useful textual annotations such as the actual year that is shown and the events that occurred. The movie was made with "Centennia Historical Atlas" by Centennia Software. Watch the movies below. Via @tillnm.
The Historical Evolution of Europe's Borders
Ordet fanger på Filmstriben
Archive - Browse Collections