Writing Blogs
Diary of A Mad Freelancer. Content Mastery Guide. Novel Writing Tips & Fundamentals – Storyfix.com. World's Largest Social Media Conference - BlogWorld. Shared by All - Kommein. Freelance Writing Jobs | A Freelance Writing Community and Freelance Writing Jobs Resource — Freelance Writing Jobs for All Writers. Third Tribe Marketing. :focus. :mnmlist. Nominate Your Favorite Writing Blog: 5th Annual Top 10 Blogs for Writers Contest. The ANNUAL TOP 10 BLOGS FOR WRITERS has now moved to Write to Done.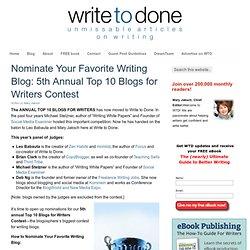 In the past four years Michael Stelzner, author of "Writing White Papers" and Founder of Social Media Examiner hosted this important competition. Now he has handed on the baton to Leo Babauta and Mary Jaksch here at Write to Done. This year's panel of judges: Leo Babauta is the creator of Zen Habits and mnmlist, the author of Focus and co-creator of Write to Done.Brian Clark is the creator of CopyBlogger, as well as co-founder of Teaching Sells and Third Tribe.Michael Stelzner is the author of "Writing White Papers" and Founder of Social Media ExaminerDeb Ng is the founder and former owner of the Freelance Writing Jobs. Victoria's Advice Column. Hi Victoria, I am a poet and the editor of a community journal of literature and visual art.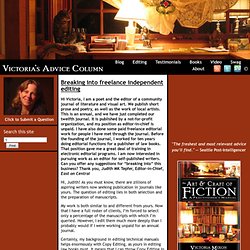 We publish short prose and poetry, as well as the work of local artists. This is an annual, and we have just completed our twelfth journal. It is published by a not-for-profit organization, and my position as editor-in-chief is unpaid. Publication Coach - Free Articles. Reading time: Just over 1 minute I like to share interesting pieces of figurative language I encounter in my reading.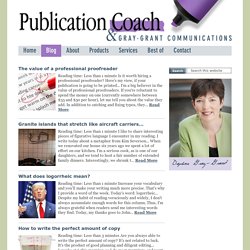 I write today about some figurative language employed by Colum McCann. Steven Pressfield Online. An Authentic Life. Telling it like it isn't — Marian Schembari. Procrastinating Writers. The Renegade Writer | If you loved the book, read the blog. Lady Scribes. "The Seven Spiritual Laws of Success" by Deepak Chopra. "The Seven Spiritual Laws of Success" by Deepak Chopra is a book that I came across a while back, but only came to read recently.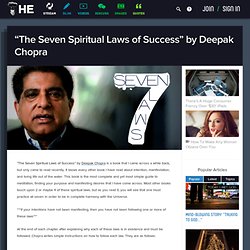 It blows every other book I have read about intention, manifestation, and living life out of the water. This book is the most complete and yet most simple guide to meditation, finding your purpose and manifesting desires that I have come across. Most other books touch upon 2 or maybe 4 of these spiritual laws, but as you read it, you will see that one must practice all seven in order to be in complete harmony with the Universe.
---