Videos
Most Bizarre Commercial Ever: Insane Nutrigrain Ad for 2006 - Feel Great
I just stumbled upon this old Nutrigrain commercial from 2006 and I'm not really sure what to say about it, other than it is a) incredibly bizarre and b) I think I kind of like it, in a strange at-least-they're-going-bold kind of way.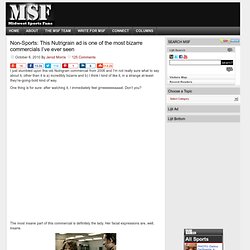 GO SUPREME!!!1! | Top 10 Videos
shiba inu white pupy...
Young Chinese girl freaking the hell out of people walking into a building
Funny add (do you know who i am) (loto)
Confused Lamb Can't Find Owner Video
Google Demo Slam: Route 66
She's Not My Mom on Devour
Pillow Fight Breaks Out On Airliner Video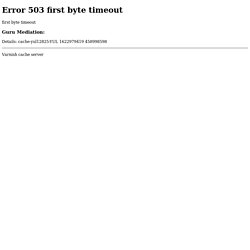 A Subway, 4 iPhones and a Little Serendipity
Riding the subway in New York City offers its fair share of frustrations and randomness. There are the rats that act like they're on the M.T.A. payroll, the packed cars and the unpredictability of the train schedules.
Violon Hip-Hop - une vidéo Music
YTMND - DIE
Double Rainbow Guy in Everyday Life
Psycho Girl Forgets Boyfriend is in Europe  Video
Could-have-been love story
LEMME SMANG IT- Yung Humma ft Flynt Flossy
South Park Zen: Alan Watts, Trey Parker, Matt Stone
Men+Care - Video and TV
Tea Partay
BACKIN UP SONG!!