Politics/news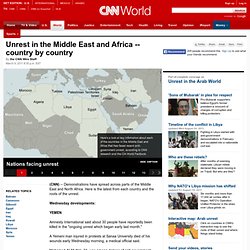 Unrest in the Middle East and Africa -- country by country
(CNN) -- Demonstrations have spread across parts of the Middle East and North Africa.
Is there a revolution afoot?
It will be most interesting to see how WikiLeaks defenders respond to the effort on the part of the establishment to put it out of business and punish them. So far measures have included efforts to deny WikiLeaks financial services and websites from which to work; the dubious arrest and imprisonment of WikiLeaks leader Julian Assange on behalf of the Swedish government; and efforts led by the U.S. government to ostracize WikiLeaks and Mr. Assange as irresponsible criminals.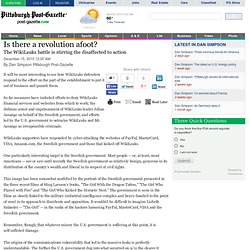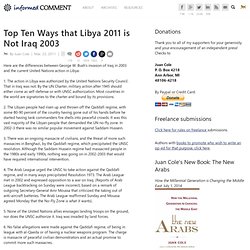 Top Ten Ways that Libya 2011 is Not Iraq 2003
Here are the differences between George W.
The "Tough on Crime" Platform
e-PaperTrail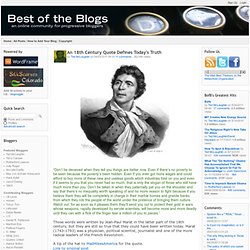 "Don't be deceived when they tell you things are better now.
post-gazette.com
What "original intent" would look like - War Room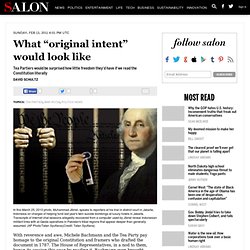 With reverence and awe, Michele Bachmann and the Tea Party pay homage to the original Constitution and framers who drafted the document in 1787.
The Library of Congress > THOMAS Home > Bills, Resolutions > Search Bill Summary & Status Related Resources at the Library
Search Bill Summary & Status - 111th Congress