Cleverusername3
1. A Dog Shower in the Garage Source: karendavisdesign.com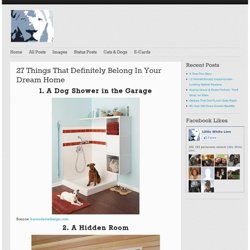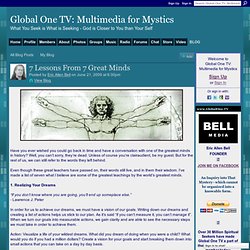 Have you ever wished you could go back in time and have a conversation with one of the greatest minds in history? Well, you can't sorry, they're dead. Unless of course you're clairaudient, be my guest.
Brooke and Maggie's Pearl of DOOM 1
Edit Edited by KnowItSome, Bo, LB.StorM, Chris Hadley and 49 others There are many ways to classify a genius. But if you look at the historical figures whom most people would consider geniuses, such as Albert Einstein, Leonardo Da Vinci, and Beethoven, you can see one thing they all share in common: they were all able to think in a way different from the mainstream, and thus made connections that no one else did.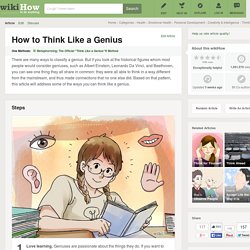 things that make me happy 2.0
Happy New Year! Creative pursuits and efficiency don't always seem to go together; in fact, our age-old wisdom tells us that in order to be truly creative, we need wide open swaths of time, unbounded by other obligations like work, kids, and the need to get dinner on the table. (See also: Fun and Cheap Ways to Get Creative When You're Bored ) Then there's real life, which includes work, kids, the need to get dinner on the table …little things like that which won't go away. Life won't be put on hold while we decide to get creative.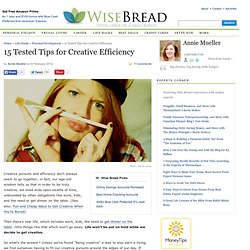 15 Tested Tips for Creative Efficiency
Happy New Year! I recently came across five principles for living well. They are: Today — do not be angry. Today — do not worry. Today — be kind to yourself and others.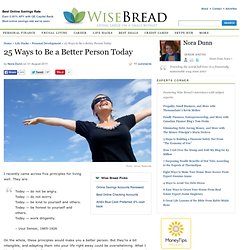 25 Ways to Be a Better Person Today
interior design/archetecture
politics/news/current events