Cleverusername3
1. A Dog Shower in the Garage Source: karendavisdesign.com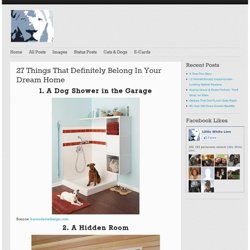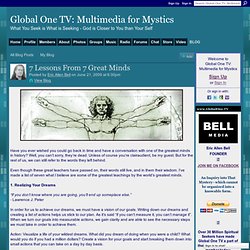 Have you ever wished you could go back in time and have a conversation with one of the greatest minds in history? Well, you can't sorry, they're dead. Unless of course you're clairaudient, be my guest.
Brooke and Maggie's Pearl of DOOM 1
This is an outline of a method that is taught in workshops and discussed in the book "Think Like a Genius" by Dr. Todd Siler. It involves connecting and transforming information (data, knowledge, concepts, experiences, etc.) in personally meaningful, purposeful and useful ways. Use this image or choose another and it relate it to your life.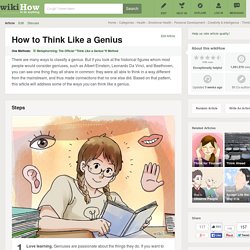 things that make me happy 2.0
Wise Bread Picks Creative pursuits and efficiency don't always seem to go together; in fact, our age-old wisdom tells us that in order to be truly creative, we need wide open swaths of time, unbounded by other obligations like work, kids, and the need to get dinner on the table. (See also: Fun and Cheap Ways to Get Creative When You're Bored) Then there's real life, which includes work, kids, the need to get dinner on the table…little things like that which won't go away. Life won't be put on hold while we decide to get creative.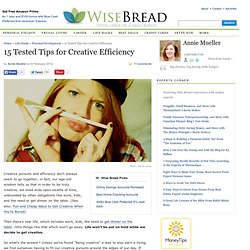 15 Tested Tips for Creative Efficiency
Wise Bread Picks I recently came across five principles for living well. They are: Today — do not be angry. Today — do not worry. Today — be kind to yourself and others.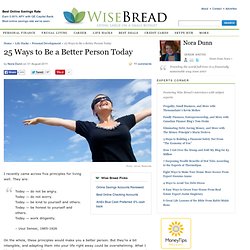 25 Ways to Be a Better Person Today
interior design/archetecture
politics/news/current events