Action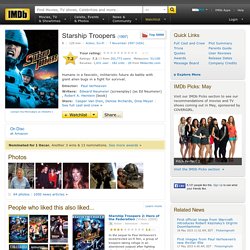 Edit Storyline In the distant future high school kids are encouraged to become citizens by joining the military.
Starship Troopers (1997
Army of Darkness (1992
The Terminator is a 1984 American science fiction action film directed by James Cameron , co-written by Cameron, Gale Anne Hurd and William Wisher Jr. and starring Arnold Schwarzenegger , Michael Biehn , and Linda Hamilton . The film was produced by Hemdale Film Corporation and distributed by Orion Pictures , and filmed in Los Angeles . Schwarzenegger plays the Terminator , a cyborg assassin sent back in time from the year 2029 to 1984 to kill Sarah Connor , played by Hamilton.
The Terminator
Edit Storyline Frank Dux has spent most his life being trained by Tanaka to participate in the Kumite, the ultimate martial arts tournament, where participants are seriously injured, even killed.
Bloodsport (1988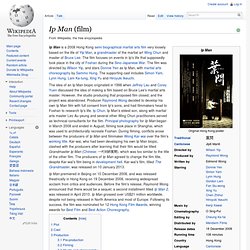 Ip Man is a 2008 Hong Kong semi biographical martial arts film very loosely based on the life of Yip Man , a grandmaster of the martial art Wing Chun and master of Bruce Lee .
Ip Man (film)
Enter the Dragon (1973
Edit Storyline A young man searches for the "master" to obtain the final level of martial arts mastery known as the glow.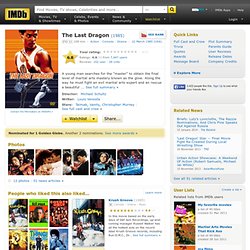 The Last Dragon (1985
Drunken Master (1978)
Lionheart (1990)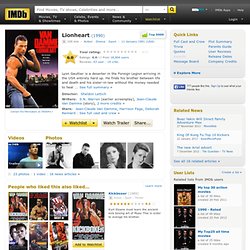 Goofs Before and during the final fight scene, Cynthia is wearing a dress with black nylons on her legs.