GAMES & PASSATEMPOS
retro handheld games collection
snessy.com - play SNES games online (no download required)
Desert Operations Registo
Jogos de 2 jogadores, Jogos online gratis de 2 jogadores - Jogosdodia.com
Ajude estes dois porquinhos a recolher todos os baús de ouro e superar a tela sem cair nas armadilhas, todas as fases deste jogo para 2 jogadores. Mova o jogador 1 com setas e jogador 2 com A, S, D, W. Robber Brothers 10-04-2014 -2 jogadores Mexa em equipe a estas duas simpáticas medusas e ultrapasse todas as fases deste jogo para 2 jogadores.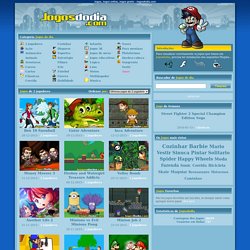 Jeux video : jeux PC & Consoles - Tom's Games
Fun Games - Bored.com
Huge friend update, my Amiga. Over 170 endings, no less. And boy, that's not even scratching the surface of the amount of Amiga endings that are yet to be posted. Matt Carr sent me the Tanglewood and Exodus 3010 endings, which are apparently incredibly hard to get and that very few people have seen... at least that was the consensus 5 years ago when he sent me those endings.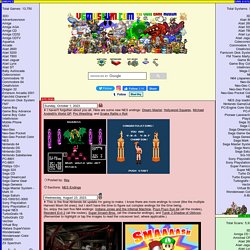 The Video Game Museum - The largest source for video games
Ikariam - O jogo de browser gratuito
fun origami
An amazing platform/puzzler game based on the hugely successful Intel The Chase video. Playing as Eva, you need to protect the package from the bad guys as you race across the world of your PC. Yup thats right you are playing in a world of browsers, windows, desktops, games and there is even a bit of ASCII art thrown in. Nice touch with the LEVEL EDITOR, its another game in its own right, create your own levels and share them with friends to get the best rating and the highest rank in the Gallery.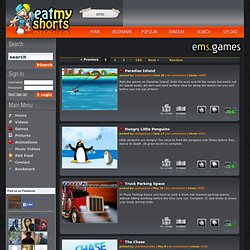 Funny Videos, Funny Pictures and Animations!
GameZer | Multiplayer Online Games