FLORESTA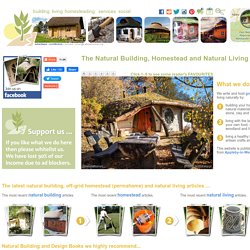 You can follow Natural Homes on Facebook, google+, Twitter and Pinterest in the menu above. If you would like to talk with other natural builders, including many professionals, then join us in Talking Natural Homes. We have another group called The Kitchen Table where we chat about natural living skills and finally in Because I Care we discuss issues about the environment.
o a água reflete nossos sentimentos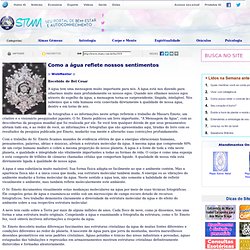 A água tem uma mensagem muito importante para nós. A água está nos dizendo para olharmos muito mais profundamente os nossos egos. Quando nós olhamos nossos egos através do espelho da água, a mensagem torna-se surpreendente, límpida, inteligível. Nós sabemos que a vida humana está conectada diretamente à qualidade de nossa água, dentro e em torno de nós. As fotografias e as informações neste artigo refletem o trabalho de Masaru Emoto, um criativo e o visionário pesquisador japonês.
Adital
Slacker Canadian Music Week 2012
Cryptozoology and Strange Beasties
Edward F. Gilman and Dennis G. Watson2 Introduction This cultivar of the native North American evergreen tree with its large, beautiful, saucer-shaped, fragrant flowers was selected for its dense, uniform growth habit and beautiful brown-backed leaves.
ENH-531/ST372: Magnolia grandiflora'Bracken's Brown Beauty': 'Bracken's Brown Beauty' Southern Magnolia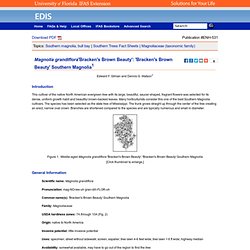 PlantFacts
Landscaping | Walter Reeves: The Georgia Gardener
Clematis – Best Ones for Georgia When you want the best plant, it's great to have a local expert. Lyndy Broder is an internationally known clematis expert in Georgia. She recommends the following: C.