FLORESTA
o a água reflete nossos sentimentos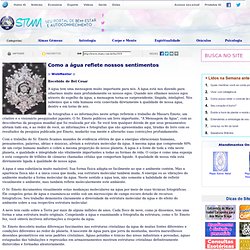 A água tem uma mensagem muito importante para nós. A água está nos dizendo para olharmos muito mais profundamente os nossos egos. Quando nós olhamos nossos egos através do espelho da água, a mensagem torna-se surpreendente, límpida, inteligível. Nós sabemos que a vida humana está conectada diretamente à qualidade de nossa água, dentro e em torno de nós. As fotografias e as informações neste artigo refletem o trabalho de Masaru Emoto, um criativo e o visionário pesquisador japonês.
Adital
Slacker Canadian Music Week 2012
Cryptozoology and Strange Beasties
American Community Gardening Association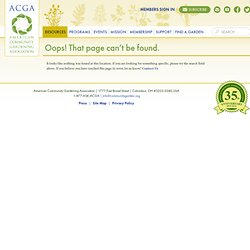 There are many ways to start a community garden.
Edward F.
ENH-531/ST372: Magnolia grandiflora'Bracken's Brown Beauty': 'Bracken's Brown Beauty' Southern Magnolia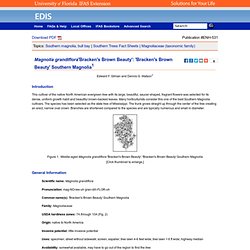 PlantFacts
Landscaping | Walter Reeves: The Georgia Gardener
Poison Ivy Oil – How Long is it Potent?