BPM-Tools
In 2002, Intalio revolutionized Business Process Management (BPM) when we introduced Intalio|bpms, the first open source Business Process Management Suite. Over a decade later, Intalio has established itself as a leader in BPM with the most widely deployed BPMS and a large and engaged user community. Today, over 1000 organizations world-wide in all industries rely on our technology to manage their mission-critical business processes. Intalio|bpms provides a comprehensive enterprise-class platform to design, deploy, and manage the most complex business processes.
Business Process Management System (BPMS)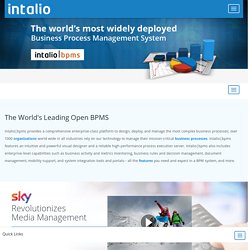 ARIS
ARIS-Konzept Das ARIS-Konzept (Architektur integrierter Informationssysteme) von August-Wilhelm Scheer (ehem. Institut für Wirtschaftsinformatik an der Universität des Saarlandes) soll erreichen, dass ein betriebliches Informationssystem vollständig seinen Anforderungen gerecht werden kann.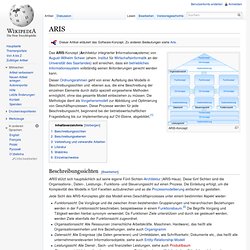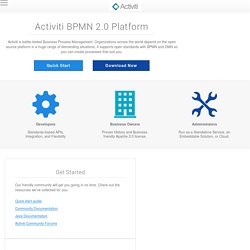 Activiti is a light-weight workflow and Business Process Management (BPM) Platform targeted at business people, developers and system admins. Its core is a super-fast and rock-solid BPMN 2 process engine for Java. It's open-source and distributed under the Apache license. Activiti runs in any Java application, on a server, on a cluster or in the cloud. It integrates perfectly with Spring, it is extremely lightweight and based on simple concepts.