Google
Sunday, May 6, 2012 8:15 am, Posted by | Updates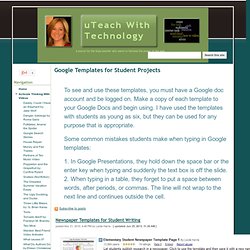 To see and use these templates, you must have a Google doc account and be logged on.
Templates for Student Projects - uTeach With Technology
Google has quietly released a new research tool which sits on the sidebar in Google Docs.
Google Docs Introduces New Sidebar Research Tool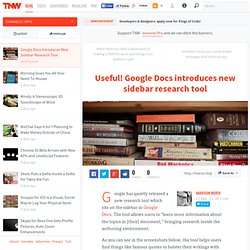 Search Education – Google
Some people just love Google+ and others just hate the company's efforts to create a social network and a social layer across all of its services. Google itself seems to be pretty happy with the results it is getting from Google+ so far – or at least that's what the company is saying publicly.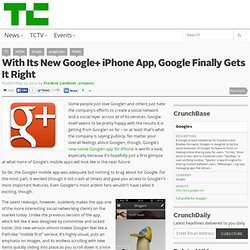 With Its New Google+ iPhone App, Google Finally Gets It Right
How Google Drive just ate SkyDrive's lunch
Today's debut of Google Drive is case-in-point why you never show your hand first. Yesterday Microsoft detailed plans for SkyDrive, aimed at giving Redmond a leg up in the competitive cloud storage space.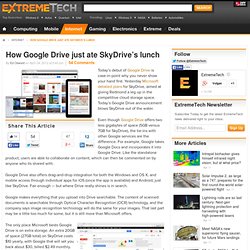 A Must-Have Guide To Google Drive
We're chomping at the bit to get our grimy little hands on the new Google Drive.
Have you heard about all of the recent changes on Google+?
8 New Google+ Changes and How They Impact Your Business
Google Drive Will Offer Users 5GB Of Free Cloud Storage, Launching Next Week
Advertisements As of late, cloud storage services have been gaining significantly in popularity. Both Microsoft and Apple are involved in the space in some form, on top of highly successful startups entirely dedicated to providing such services (i.e.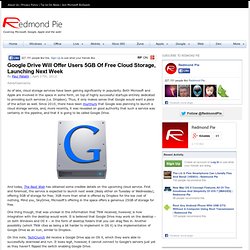 Google In the Classroom - Download Free Content from Michigan's MI Learning on iTunes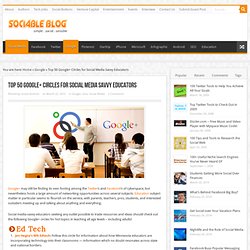 Top 50 Google+ Circles for Social Media Savvy Educators
Google+ may still be finding its own footing among the Twitter's and Facebook's of cyberspace, but nevertheless hosts a large amount of networking opportunities across several subjects. Education subject matter in particular seems to flourish on the service, with parents, teachers, pros, students, and interested outsiders meeting up and talking about anything and everything.
Google+ Rolls Out New Look
Google announced on Wednesday that it is rolling out a significant redesign for its social networking platform Google+, which will allow users to create a more customized experience on the site.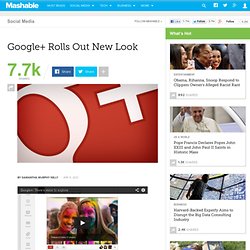 Chrome extension to Share on Google plus pages
Download 'Share on Google Plus Page' Chrome extension
The Ultimate Guide To Google+ For Educators
If you're looking for the best way to incorporate Google+ into your classroom or simply deciding if the new service is for you, you're in luck. The godfather of educational technology, Steven W.
This is simply a copy of my Blog entry inSwords Edgucation and Tech.
Google SketchUp Math and 21st Century Critical Thinking
David Beckham is going to Hangout on Google+
David Beckham is joining the ranks of celebrities who are taking to YouTube to connect with their fans. The official YouTube blog announced the interview taking place at Google, and is giving users a chance to get in on the questions. If you want the chance to ask Beckham a question, just head over to Google+, and post it, and be sure to include the hashtag, #GoogleBeckham.
Must Have Google Chrome Extensions | TechHormone.com
It's been some time since Google Chrome was first launched in 2008 and since has never looked back. It has become popular incredibly fast and now has 20% of overall Internet users.