Google
Findery - Share A Story on Google Maps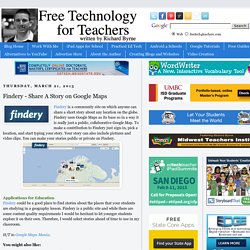 Findery is a community site on which anyone can share a short story about any location on the globe.
Moderator Help Center
As another school year begins to come to a close, I have recently had some of our administrators (mostly elementary) contact me with ideas for making administrative tasks more paperless and create a more efficient workflow not only for themselves but for their teachers. Some of these have been regular "end of year" tasks and others are being put into motion in preparation for next year. Given my known affinity for Google Apps for Education, and being we are a Google Apps for Education district, my first inclination is always to figure out how these tasks could be completed using GAFE in one way or another.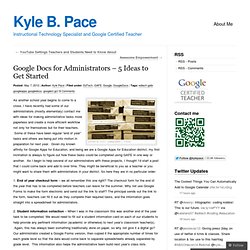 Google Docs for Administrators – 5 Ideas to Get Started
Email Share There's no Google Drive iPad app available from Google, and the mobile version of the Google Drive service fails to load on the iPad more often than not.
How to Use Google Drive on the iPad
5 Ways To Be A Better Public Speaker
I don't know about you, but it feels like Google launches a new product every time I turn my laptop on.
10 Google Products You (Probably) Never Knew Existed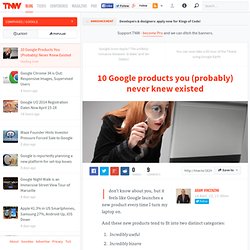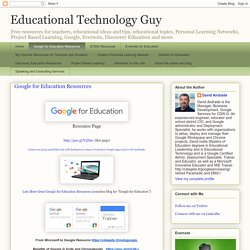 Google for Education Resources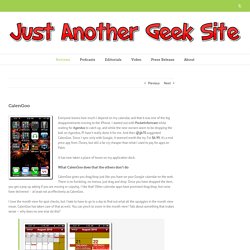 August 22, 2010 Everyone knows how much I depend on my calendar, and that it was one of the big disappointments moving to the iPhone.
CalenGoo ‹ Just Another Geek Site
This is a post that is complimentary to Google Search tips part one which i have covered here some time ago now it is time that i provide you with a detailed post about most if not all the search tips you need to master Google search techniques.
Google Search Tips You Must Know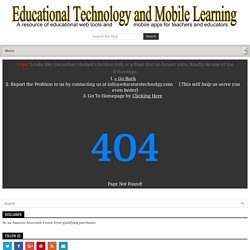 5 Google Chrome Extensions to Help Your School Save Ink & Paper
Yesterday, I published Ten Useful Google Chrome Web Apps and Extensions for Teachers and Students .