Electronic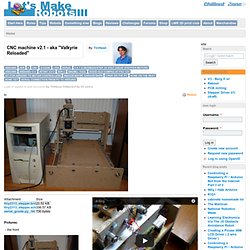 CNC machine v2.1 - aka "Valkyrie Reloaded"
Pictures:
arduino-cheat-sheet-poster-ide2.jpg (Image JPEG, 1226x862 pixels)
Tag : Arduino | Semageek - Page 5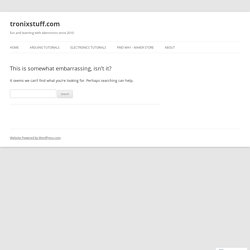 Moving Forward with Arduino – Chapter 18 – RGB LED Matrix
Use an RGB LED matrix with Arduino in chapter 18 of a series originally titled "Getting Started with Arduino!" by John Boxall – A tutorial on the Arduino universe. The first chapter is here, the complete series is detailed here.
Arduino Lessons - Electronics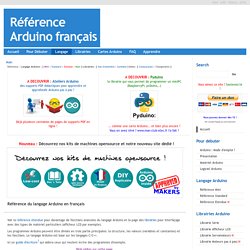 Référence : Langage Arduino : [ Mini | Standard | Etendue | Maxi ] Librairies : [ Vue d'ensemble | Synthèse ] Infos : [ Comparaison | Changements ] NOUVEAU : Ateliers Arduinodes supports PDF didactiques pour apprendre et approfondir Arduino pas à pas !
Reference
Up/ down counter (switch bounce)- FA1updwn.htm
Bookmark this on Delicious HOME > > ARDUINO LANGUAGE COURSE t.o.c.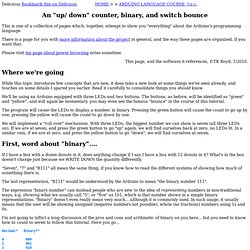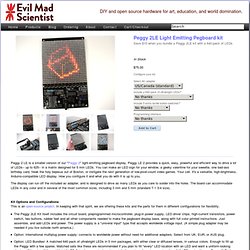 Peggy 2 LE is a smaller version of our "Peggy 2" light-emitting pegboard display. Peggy LE 2 provides a quick, easy, powerful and efficient way to drive a lot of LEDs-- up to 625-- in a matrix designed for 5 mm LEDs. You can make an LED sign for your window, a geeky valentine for your sweetie, one bad-ass birthday card, freak the holy bejesus out of Boston, or instigate the next generation of low-pixel-count video games. Your call.
Peggy 2LE Light Emitting Pegboard kit
Peggy Planner
Peggy 2.0 + Quartz Composer = Video Peggy!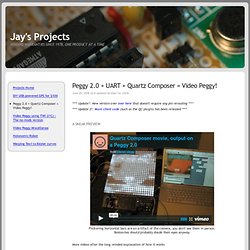 June 29, 2008 (last updated October 24, 2008) **** Update!: New version over over here that doesn't require any pin rerouting **** **** Update 2!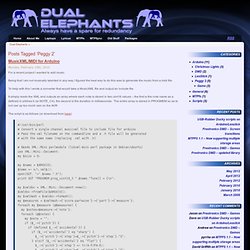 Peggy 2 « Dual Elephants
I had such fun writing the simple 'snake' game for my peggy 2 that I wrote a bunch of other games for it as well.
Peggy 2.0 Projects - mindlessdiversions.com
Peggy 2 Projects Peggy 2.0 is an open-source multiplexed matrix display of 25 by 25 LEDs from Evil Mad Scientist Laboratories. The display is driven by an ATmega168 microcontroller which can be programmed directly from the Arduino environment using a USB-to-TTL cable. Several of these projects can be found in GitHub repositories. Sketches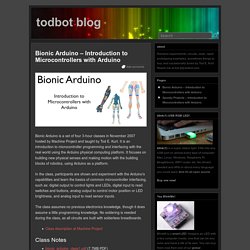 Bionic Arduino is a set of four 3-hour classes in November 2007 hosted by Machine Project and taught by Tod E.
playground - I2C
PlanetArduino
Controlling 500 LEDs with PWM - Electronics and Robotics - Stack Exchange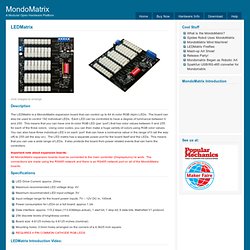 click images to enlarge Description The LEDMatrix is a MondoMatrix expansion board that can control up to 64 tri-color RGB (4pin) LEDs.
LEDMatrix : MondoMatrix