Amerique
African Art Club
After many months of object review, checklist creation, cross-departmental consultation, budgeting, conservation, design, research, writing, photography, editing, construction, painting, installation, and lighting, I am pleased to report that African Innovations is now open to the public.
Arts of Africa
KERR MUSEUM PRODUCTIONS
Pitt Rivers Museum - Virtual Collections
Welcome to Fowler Museum at UCLA
LACMA Los Angeles
Metropolitan Museum of Art NY - Virtual tour African art - page
DallasMuseumofArt.TV Tickets
Dallas Museum of Art - Collections
Noma New Orleans
Yale Université
Mineapolis institut of art
Mingei Internl Museum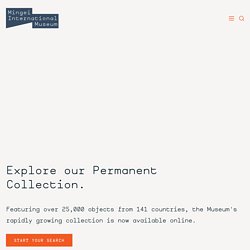 Discover the richness and depth of Mingei International Museum's rapidly growing collections of folk art, craft and design - currently more than 22,000 objects from 141 countries.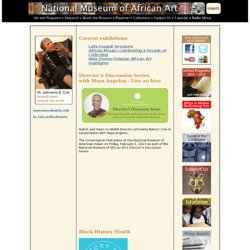 Current exhibitions
Welcome to the National Museum of African Art / Smithsonian Inst
Arts of Africa
Musée de Montréal
From the Maker's Hand: China
San Francisco
Museum for African Art: Exhibitions
MET
Welcome to the CAAM website
Cantor Arts Center - Africa Collection
The Cantor Arts Center's African art collection includes works from across the continent, dating from the pre-dynastic periods of ancient Egypt to the present day.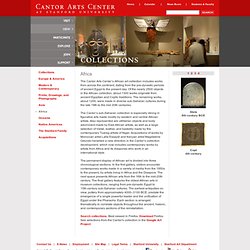 Denver Art Museum
Musées Californie Museums