Dinners
From The Kitchen: Fabulous Fish PIe. I made and meant to post this eons ago as this is probably the dish that elicits the most satisfied sighs from hubby, but at the time I didn't have the opportunity to take a pic.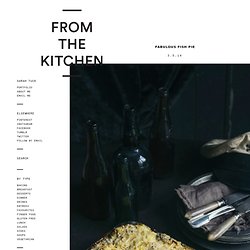 Today though, I am making it again and trying to be more organised. Tonight we are heading off to see Wes Anderson's latest - The Grand Budapest Hotel with our dear friends Netty and Andy, then back to our place for dinner. The amount I have made serves 6-8, but the left-overs will easily keep for another day in the fridge for careful re-heating...Fish Pie has got to be the most nurturing dinner around with creamy leeks, onions and smoked fish livened up with lemon, parsley and a little cayenne kick topped with cheesy mashed potato and celeriac. This Week in Deconstructing Dinners. Probably when most people spy a book like Jeanne Kelley's Salad for Dinner at the bookstore or in their library they pick it up and think Mmmm, this looks nice and healthy.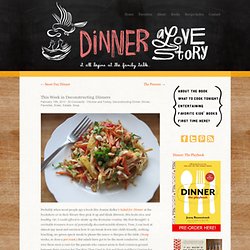 Or: I could afford to shake up the Romaine routine. My first thought? A veritable treasure trove of potentially deconstructable dinners. True, I can look at almost any meal and envision how it can break down into child-friendly, nothing-touching, no-green-speck meals to please the sauce-o-thropes at the table. Christmas Smoked Salmon and Celebration Couscous. US Masala: Roasted Baby Potatoes Indian Style! Grilled Ribeye Steak with Onion-Blue Cheese Sauce. Good grief.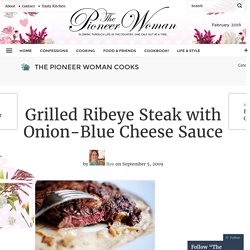 Help me. Help me now. This was delicious. Good steaks do not need sauce. But they're every bit as delicious with a good sauce as they are on their own. Brussels Sprout Gratin. An Incredible Tasty Veggie Burger Recipe | Italian Chips. I found this veggie burger recipe just by chance, as I am not vegetarian (even if I admit I've been eating always less meat).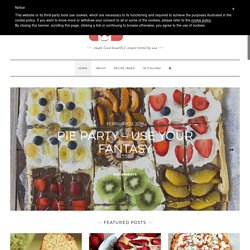 I found the recipe interesting and decided to try it. It is that kind of recipe that the only idea makes you feel good and in shape. Only healthy ingredients that together are really tasty. I changed one ingredient of the recipe: I used brown rice instead of sunflower seeds. Not because I have anything against sunflower seeds – just because the ones I found were not unshelled, and after 45 minutes unshelling them, I got only a tablespoon…and the recipe asked for a cup!
Soup. Chicken. Currys. Chnese. Mylasian.
---