Pour les experts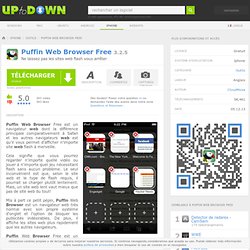 Puffin Web Browser Free est un navigateur web dont la différence principale comparativement à Safari et les autres navigateurs web est qu'il vous permet d'afficher n'importe site web flash à merveille. Cela signifie que vous pourrez regarder n'importe quelle vidéo ou jouer à n'importe quel jeu nécessitant flash sans aucun problème.
Puffin Web Browser Free (Iphone) - Télécharger
Scratch Viewer- Puffin Web IOS V1.2 on Scratch
Kinect2Scratch
Scratch Forums / Kinect2Scratch : nous l'avons fait !
Scratch Resources | Newest scripts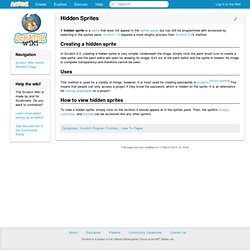 From the Scratch Wiki — made by Scratchers, for Scratchers. A hidden sprite is a sprite that does not appear in the sprites pane , but can still be programmed with, and can be accessed by double-clicking it on the stage . It is currently unknown if hidden sprites will work with Scratch 2.0 , as the primary way of creating them is by using the paint editor , which is going to be redesigned.
Hidden Sprites - Scratch Wiki
Install scat (Scratch) to Android Tablet(XOOM)--簡易安裝Scratch到Android平板
今天Jimmy's papa將XOOM成功的升級到Android 3.2版本,雖然沒看到什麼讓人驚豔的功能,但很高興我的XOOM沒有成為棄嬰,希望MOTO給我努力用力的升級下去,因為Jimmy's papa很想吃到Ice Cream啊!!! Jimmy's papa也趁便測試一下是否不需要PC,直接在Android安裝scat(Scratch)及CogDroid,安裝流程如下,希望大家看得懂我的poor english,haha!!! 1.Open Web Browser in Android 啟動平板電源,並且打開Android Browser 2.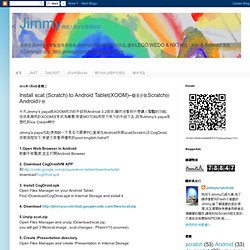 Citilab - Projecte Scratch
Mesh is a way of making different Scratch programs interact - even if they're on different computers. Before we start: Scratch Wiki links are here! Use them when you want to look something up.
Scratch Forums / Mesh - how to get it, use it, and program with its features