Personal Finance
How Obamacare Is Raising Your Taxes Obamacare brings tax increases for certain people, including a Medicare tax increase for high earners and increased taxes on net investment income (NII). Here's a summary of what you need to know about Obamacare and your taxes. Healthcare 2.0 - Obamacare Reboots The Health Insurance Market A key issue for the insurance exchanges is whether enough younger and healthier people will take advantage of the new subsidized coverage.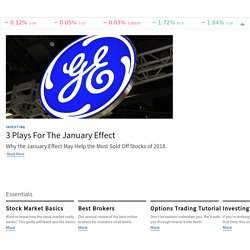 List of Investment Gurus Stock Holdings, Investment Philosophies and News -- GuruFocus.com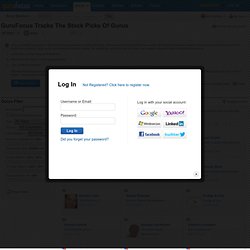 Only a handful of people in this world can qualify as investment Gurus. We have carefully identified a number of investment Gurus based on their long-term track record. We track their portfolio, buys, sells, and insights into the market. To qualify for our Guru Hall of Fame, an investor needs to meet at least three criteria: Long-term outstanding performance; More than $1 billion under management; Low portfolio turnover. We also track the stock picks and portfolios a group of other renowned money managers. They are also great investors, some are on the way of making into our Guru Hall of Fame.
Forex Walkthrough - Getting Started - Currency Quotes
Accounts