My web apps
Infographics
Infographics & Data Visualizations - Visual.ly. Japonizer: Create Beautiful Backgrounds From Traditional Japanese Patterns. A beautiful background can be a major contribution to a website's overall appeal.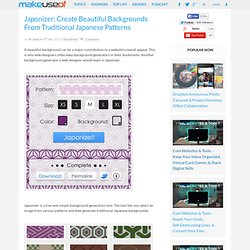 This is why web designers often keep background generators in their bookmarks. Another background generator a web designer would want is Japonizer. Get Started | Learn | Prezi. How to create a great prezi by Adam Somlai-Fischer on Prezi. Prezi - The Zooming Presentation Editor.
Assigned to Me (Virtual Building Solutions) - Asana. List. Web. Clark's notebook - clark's notebook. 또다른 진화의 시작 리니지 모바일 헤이스트 PC로만 리니지를 즐길 수 있다는 편견은 이제 그만!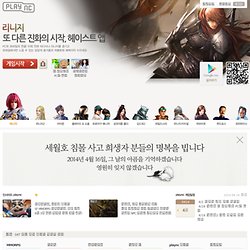 당신이 바라던 성장의 꿈, 이제 PC를 넘어 모바일에서도 느껴보세요.
---