Building Information Modeling (BIM)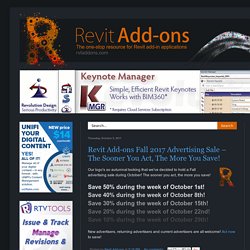 Revit Add-Ons
From Scott Sheppard's It's Alive in the Lab blog: Tally™, by KieranTimberlake and PE INTERNATIONAL, is a plug-in application for Revit that allows users to quantify the environmental impact of building materials for whole building analysis as well as comparative analyses of design options. While working on a Revit model, the user can define relationships between BIM elements and construction materials from the database. The result is Life Cycle Assessment on demand, and an important layer of decision-making information within the same time frame, pace, and environment that building designs are generated.
Learn About Network Management & New Network Technologies – Geek Guides | SolarWinds
Boost Your Brain in the SolarWinds Resource Center! We've been busy filming videos, taping webcasts, writing whitepapers, developing free tools, and creating comprehensive guides on a wide variety of network, storage, and application management topics. Now we've collected all this geeky goodness into one place where you can find answers to your toughest IT management questions.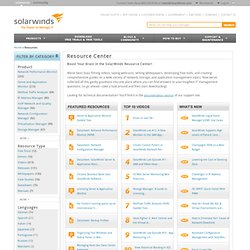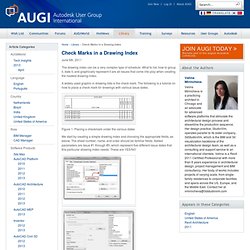 Check Marks in a Drawing Index | AUGI
The drawing index can be a very complex type of schedule. What to list, how to group it, date it, and graphically represent it are all issues that come into play when creating the neatest drawing index. A widely used graphic in drawing lists is the check mark.
bimtraining's Channel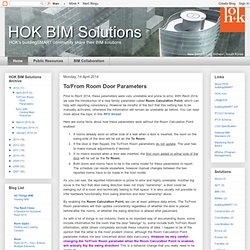 HOK BIM Solutions
I will reluctantly kick off this post first with a little rant: is it too much to ask from a Lighting Manufacturer, that their BIM content render appropriately? I think not! I am sure (hopeful, really) that there is good lighting content out there, but I'd like to take you through a specific journey that in my opinion, was unnecessarily painful and is probably quite representative of today's common reality. So here we go…a user needed to do some "quick" renderings of an interior, utilizing a fixture by Focal Point called "Equation". Based on the marketing brochure, this is what these should look like: Here's the resulting render using the Architectural family downloaded from the manufacturer's website (for the purpose of this post, I kept the exposure settings constant so you can easily see the relative differences):
BIMtopia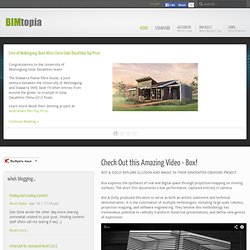 As we begin a new academic year, here's a video that I've always found very inspiring... Originally produced for Apple's Think Different campaign in the late 1990s, the ideas are equally appropriate today as we choose our roles in imagining, designing, and creating a better world. Here's to the crazy ones. The misfits, the rebels, the troublemakers, the round pegs in the square holes... the ones who see things differently. They're not fond of rules... and they have no respect for the status quo. You can quote them, disagree with them, glorify or vilify them.
Indicateurs de développement humain Rapport sur le développement humain 2013, Programme des Nations Unies pour le développement Les données utilisées pour calculer l'Indice de développement humain (IDH) et autres indices composites présentés dans le Rapport sur le développement humain ... Eurostat, Indicateurs démographiques Eurostat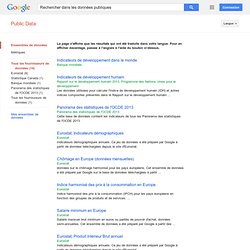 Importing Autocad Drawings into Revit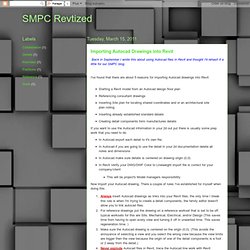 Back in September I wrote this about using Autocad files in Revit and thought I'd rehash it a little for our SMPC blog. I've found that there are about 5 reasons for importing Autocad drawings into Revit Starting a Revit model from an Autocad design floor planReferencing consultant drawingsInserting Site plan for locating shared coordinates and or an architectural site plan notingInserting already established standard detailsCreating detail components form manufactures details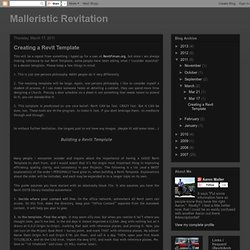 Creating a Revit Template
1. This is just one persons philosophy. MANY people do it very differently. 2. The resulting template will be large. Again, one persons philosophy.
Tools | Air Force Building Information Modeling for MILCON Transformation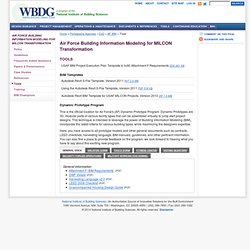 USAF BIM Project Execution Plan Template to fulfill Attachment F Requirements DOC 661 KB BIM Templates Autodesk Revit S-File Template, Version 2011 RVT 2.6 MB Using the Autodesk Revit S-File Template, Version 2011 PDF 518 KB
www.ideateinc.com/whitepapers/bim/autodeskrobot_revitstructure_whitepaper.pdf
Ideate - White Papers
Let's take a little trip down memory lane, shall we? I want to give you a brief history of documentation in Architecture in the 21st century in Kansas City, MO. I think there's a direct correlation between information DATA within our industry, how accessible it is, and how we do our documents. To help demonstrate this, I offer the following history of building: The Nelson Atkins Museum. Built 1931. 23 sheets in the drawing set.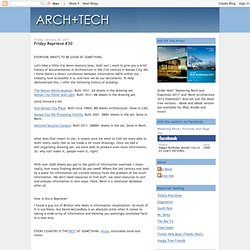 Arch | Tech: Friday Reprieve #30