Microcontroller Stuff
Tutorial 5 for Arduino: Motors and Transistors | JeremyBlum.com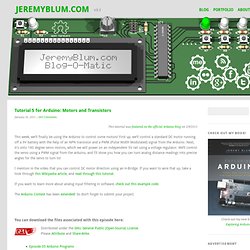 This tutorial was featured on the official Arduino blog on 3/9/2011
Quadrotors are the new Segways: a mesmerizing, somewhat magical, self-stabilizing platform that every tech person wants to have. You can't ride a quadrotor (well, maybe you can), but they do fly, and you can build one yourself from scratch!
PCB Quadrotor (Brushless)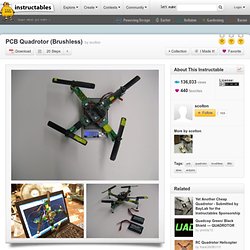 returning an Array in C
Soil Moisture Sensor Probes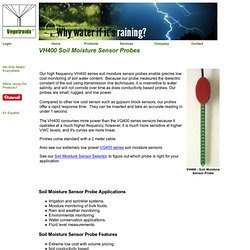 VH400 Soil Moisture Sensor Probes
Los Altos-based start-up Electric Imp is looking to make putting the "things" into the Internet of Things both cheaper and simpler with Imp - a Wi-Fi equipped card designed to connect appliances to the internet so that users can remotely monitor and control them.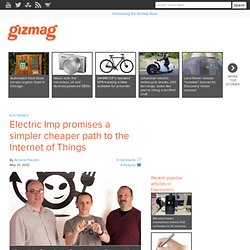 Electric Imp promises a simpler cheaper path to the Internet of Things
BUILD CIRCUIT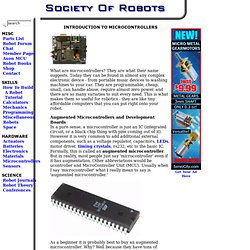 What are microcontrollers?
How to Build a Robot Tutorial - Society of Robots
To achieve Internet Controlled Electronics , in the other words , the main functions of Arduino NetServer are : Web Server handles the communication between your PC and Internet User.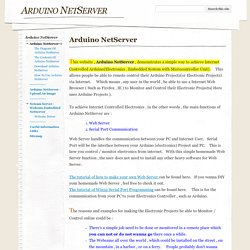 Arduino NetServer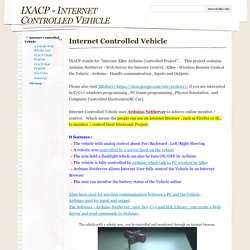 IXACP - Internet Controlled Vehicle
IXACP stands for "Internet XBee Arduino Controlled Project".
Project – Arduino + Servo + iPhone
Welcome to YouTube! The location filter shows you popular videos from the selected country or region on lists like Most Viewed and in search results.To change your location filter, please use the links in the footer at the bottom of the page. Click "OK" to accept this setting, or click "Cancel" to set your location filter to "Worldwide".
Learning Arduino with the Fritzing Starter Kit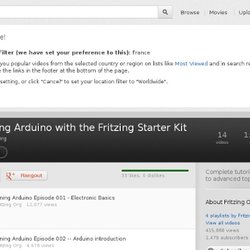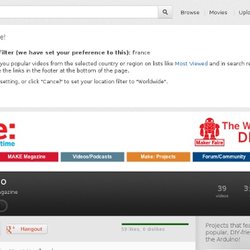 MAKE brings the do-it-yourself mindset to all the technology in your life.
Arduino
Arduino is a simple microcontroller board and open source development environment that allows you to make computers that drive both functional and creative projects alike. A popular platform for DIY projects, an Arduino microcontroller is the foundation of literally thousands of projects created by Makers worldwide! Check out our selection of Arduino microcontrollers and Arduino compatible products.
Simple Bots
What is a bot?
[Javier] must have an awesome academic adviser. For his master's thesis, he turned a building into a Rubik's cube.
arduino, electronics, robotics, hacking) - #42
www.parallax.com/Portals/0/Downloads/appnt/stamps/bs1Appnotes.pdf
www.parallax.com/Portals/0/Downloads/docs/books/sw/Web-SW-v2.1.pdf
Controlling an Arduino with an iPhone
Circuit Symbols of Electronic Components
Introduction to C
www.smileymicros.com/QuickStartGuide.pdf
Stepper motor
C Tutorial
Finder Results