Netneutrality
Netflix will pay Comcast to not throttle broadband. This is why
The Internet Must Go
neutrality Alina Selyukh Reuters June 25, 2013 at 8:13 PM ET Mike Segar / Reuters Fiber optic cables in a server room in New York. WASHINGTON — The federal appeals court in Washington on Tuesday set Sept. 9 as the date for oral arguments in the so-called net neutrality case that could be seminal for federal regulation of Internet traffic.
Court to hear arguments in net neutrality case - NBC News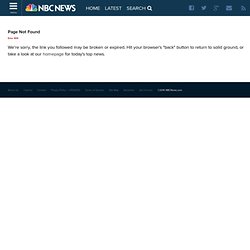 Net neutrality in Europe: EDRi response to EC consultation - why does this read like 2007?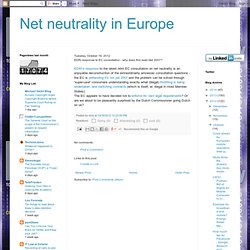 Tuesday, October 16, 2012
Internet,Gouvernance,democratie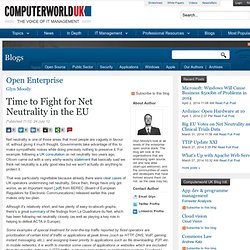 Time to Fight for Net Neutrality in the EU
Subscribe to this blog
La Neutralité dInternet dans les différents pays européens : état des débats et enseignements à en tirer
2012 - who guards the network guardians?
Monica Horten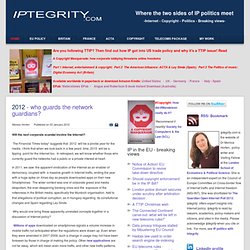 wikio
US House Subcommittee Votes To Kill Net Neutrality
clarinette: "RT @sdmediareform: RT @digiphile: ..." « Deck.ly
New Flare-Up in Capitol Over 'Net Neutrality'
EU CommissnR net neutrality
Net Neutrality And The Future Of Web 3.0 | StringCan Interactive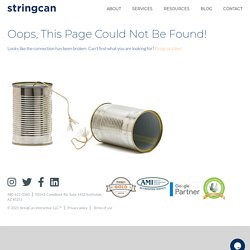 digg
Center for Democracy & Technology | Keeping the Internet Open, Innovative and Free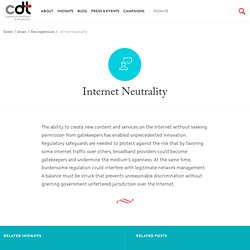 Open and standardized technical protocols have enabled Internet innovators to deploy new content and services without needing to seek permission from any gatekeeper, enabling unprecedented growth and innovation.
Fiorina: Politicians don't care about Silicon Valley | Politics and Law
Former HP chief executive and U.S.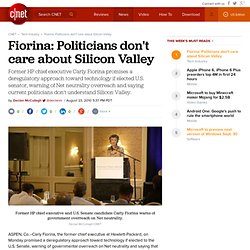 August 20, 2010 |
Verizon & Google Want to Kill the Open Internet -- Media Mogul Confirms Their Bad Intentions | Media and Culture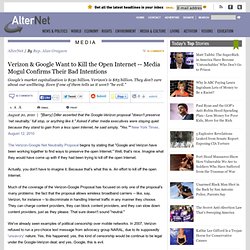 15 Facts About Net Neutrality [Infographic]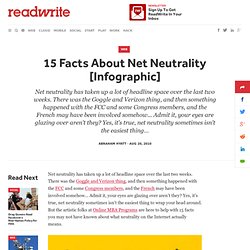 Net neutrality has taken up a lot of headline space over the last two weeks. There was the Goggle and Verizon thing, and then something happened with the FCC and some Congress members, and the French may have been involved somehow... Admit it, your eyes are glazing over aren't they?
August 13, 2010 BERKMAN BUZZ: A look at the past week's online Berkman conversations If you would like to receive the Buzz weekly via email, please sign up here.
Berkman Buzz: Week of August 9, 2010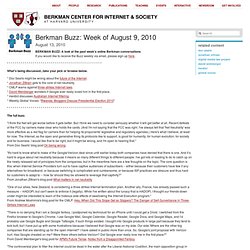 THE "LEGISLATIVE framework proposal'' on net neutrality released by and last week was a shock and a disappointment for those who had bought into Google's motto of "Don't be evil.'' It's a sad example of what happens when corporations are allowed to write regulatory rules — and why the Federal Communications Commission needs to re-seize the reins on broadband regulation. Net neutrality — the concept that Internet service providers shouldn't be able to "shape'' traffic, by, say, providing access to certain, popular sites at a speedier rate than newer, less popular ones — is one of the defining issues for the future of communications.
After Google-Verizon fizzle, FCC should force Net neutrality
Spaniard bloggers have been very busy discussing and arguing about the recent Google-Verizon proposed policy for an open Internet. Most of them are against it because they consider it a very delicate subject because of the not so distant issue of the Sinde discussion when, "the Spanish Government announced at the beginning of December 2009 a proposal that may lead to shutting down websites that offer P2P file sharing of music and films, without the necessity of a court order.
Global Voices Advocacy » Spaniard bloggers react to the Google-Verizon proposed policy
It didn't take long for criticism of the Verizon/Google net neutrality proposal to start pouring in.
Protection of Intellectual Property: The Core of the Net Neutrality Debate
Après avoir révélé la proposition de régulation de l'Internet que l'entreprise a élaboré avec Verizon, et étant maintenant attaqué par Oracle sur son utilisation de Java dans Android, plusieurs réactions de Google par la voix de son PDG Eric Schmidt sont à signaler.
Google : sa stratégie à long terme, et la neutralité du Net
Jonathan Zittrain asks why Google made a pact with Verizon at all | Technology
Jonathan Zittrain offers a typically rational, insightful analysis of the Google-Verizon net neutrality pact on Newsweek, as interviewed by Dan Lyons. Professor of internet law at Harvard, and co-director of the Berkman Centre for Internet & Society, Zittrain asks why Google is party to the agreement at all. Is it involved because of its role as a content provider, or as a potential provider of internet access? "The practical answer may be that Google has argued fiercely against any perceived attempt by telecoms carriers to charge for acceleration (or delivery at all) of Google's content to those carriers' subscribers, and their part of the deal is to climb down from public conflict with the carriers and declare what would suit it," he says, saying Google can be expected not to do much more than represent its own interests. It is ultimately up to the public, and politicians, to decide what to do with the proposal.
Q&A: Professor of Internet Law Jonathan Zittrain - Newsweek
Link by Link - In Google-Verizon Deal, Fears for Privacy
Ashurst
The Google/Verizon framework
On The Media: Transcript of "Net Neutrality, A Musical Interpretation" (August 13, 2010)
Reactions To Google, Verizon Proposal For 'Open Internet'
Google & Verizon's Version Of Net Neutrality Offers Little Protection For Music Industry Innovation
Report claims Google, Verizon on verge of net neutrality deal | Pinsent Masons LLP
Google-Verizon Net Neutrality Pact: 5 Red Flags - PCWorld
The Google-Verizon Deal
Google 'has made few compromises' on net neutrality
Google vs. Google On Wireless Net Neutrality
Google CEO Schmidt: No Anonymity Is The Future Of Web | NetworkWorld.com Community
Google: Looking Out for #1 on Net Neutrality -- Analyzing its Competitive Implications | The Precursor Blog by Scott Cleland
Why Google Became A Carrier-Humping, Net Neutrality Surrender Monkey (UPDATED) | Epicenter 
An Impenetrable Web of Fees - Room for Debate
Consumer Choices on the Internet - Room for Debate
Regulators Make Matters Worse - Room for Debate
Controlling Commerce and Speech - Room for Debate
A Threat to Startups - Room for Debate
Call It 'Net Irrationality' - Room for Debate
Regulate Today's Rockefellers - Room for Debate
A Deregulation Debacle for the Internet - Room for Debate
Net Neutrality Is Hard to Define - Room for Debate
www.huffingtonpost.com/craig-aaron/google-verizon-pact-it-ge_b_676194
Finding common ground on an open Internet
tp://www.businessinsider.com/the-truth-about-facebook-revenues-user-numbers-and-its-ipo-2010-7
Do Not Track: Not as Simple as it Sounds
Net Neutrality Advocates Blast Google, Verizon Plan - PCWorld
Infothought: "Net Neutrality" - deals, pawns, catspaws, and the jumping of sharks
Marvin Ammori: A Guide to the Network Neutrality Discussions at the FCC
Ammori's Guide to the Net Neutrality Discussions at the FCC
Rethinking Net Neutrality after the Verizon/Google Framework
Blog The Future of the Internet — And How to Stop It
The Twitter "Bomb Hoax" - A Change Of Plea
Essential new book on 'Net Policy (blessed by Lessig!): "Internet Architecture and Innovation"
Google CEO Schmidt Fuels Critics With Controversial Privacy Remarks
Verizon-Google Legislative Framework Proposal
Google favorable à un internet à deux vitesses
Internet, schminternet « BuzzMachine