Cloud computing and privacy
US (ITA) has issued a guidance document on businesses data
legal considerations for companies migrating to the clouds
EU urged to scrap use of personal data measures for cloud comput
Regulators pull their head out of the cloud
This week saw the European Commission (EC) and the Information Commissioner's Office (ICO) both release guidance on security within cloud computing. In the former's case it was about ensuring understanding and giving clarity, as well as harnessing financial benefits, while the ICO's guidance is about reminding businesses of their responsibilities towards personal data as more look to cloud computing. The ICO said that companies remain responsible for how personal data is looked after, even if they pass it to cloud network providers.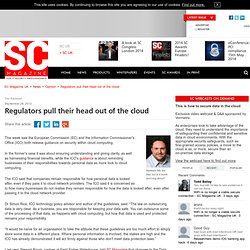 The Problem of 'Personal Data' in Cloud Computing - What Information is Regulated? The Cloud of Unknowing, Part 1 by W. Kuan Hon, Christopher Millard, Ian Walden
W. Kuan Hon Queen Mary University of London, School of Law - Centre for Commercial Law Studies Christopher Millard Queen Mary University of London, School of Law - Centre for Commercial Law Studies; Oxford Internet Institute Ian Walden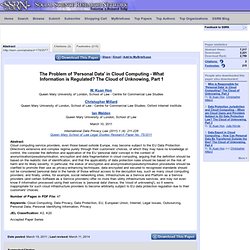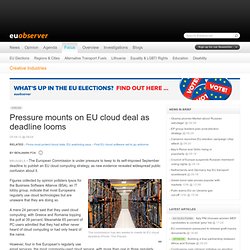 BRUSSELS - The European Commission is under pressure to keep to its self-imposed September deadline to publish an EU cloud computing strategy, as new evidence revealed widespread public confusion about it. Figures collected by opinion pollsters Ipsos for the Business Software Alliance (BSA), an IT lobby group, indicate that most Europeans regularly use cloud technologies but are unaware that they are doing so. A mere 24 percent said that they used cloud computing, with Greece and Romania topping the poll at 39 percent. Meanwhile 65 percent of PC users admitted that they had either never heard of cloud computing or had only heard of the name. However, four in five European's regularly use email services, the most commonly-used cloud service, with more than one in three regularly playing online games and using photo storage devices like Dropbox.
Creative Industries / Pressure mounts on EU cloud deal as deadline looms
The world's leading international online news service, offering a wide range of publications to researchers and businesses who don't have the time to dedicate to cumbersome searches. Ranked as a Top 10 Media News Service by Alexa.com. Thousands of companies, institutions and global professionals find EIN News services an indispensable source of latest news.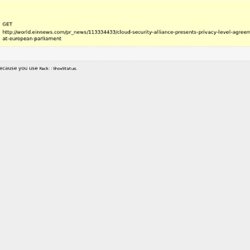 Cloud Security Alliance Presents Privacy Level Agreement Initiative at European Parliament
When You Move To The Cloud, Plan For The Storms
cloud provider and yr data
infographie Cloud use of SME
This Wednesday I'll speak in CloudCon 2011 , instead of a regulatory lecture, I decided to focus about a technological solution to a legal problem, which I believe might be elegant. I'd appreciate it if you could join me at CloudCon or just come over to say hi. 0. The Cloud and Your Information . On the verge of the Age of Intelligent Machines, Cloud Computing brings a new era for data processing. The Cloud holds more and more information, where data owners and data subjects lose physical control over it.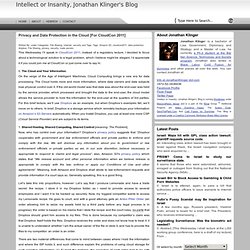 Privacy and Data Protection in the Cloud [For CloudCon 2011]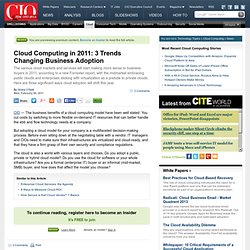 Cloud Computing in 2011: 3 Trends Changing Business Adoption CIO
CIO — The business benefits of a cloud computing model have been well stated. You cut costs by switching to more flexible on-demand IT resources that can better handle the ebb and flow technology needs at a company. But adopting a cloud model for your company is a multifaceted decision-making process. Before even sitting down at the negotiating table with a vendor, IT managers and CIOs need to make sure their infrastructures are virtualized and cloud-ready, and that they have a firm grasp of their own security and compliance regulations. The cloud is also a world with various layers and choices. Do you adopt a public, private or hybrid cloud model?
Cloud computing: An opportunity and a legal maze
Recette de Madeleines et chocolat
The Digital Forecast Is Cloudy
Corporations partnering with cloud service providers need to think carefully about what data is being shared to adequately protect consumer privacy, according to security experts. As companies outsource various business functions, which can range from e-mail marketing to e-discovery and e-mail archiving, it's important to remember that the data leaving the corporate network still needs to be protected. The protection should be worked in to the contract, ensuring a standard level of security , before the company hands over the data.
Honda Data Breach Highlights Need to Set Strong Cloud Security Policies - Security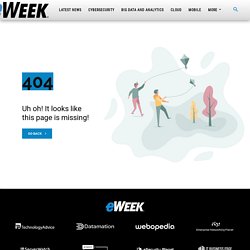 Vice-President Viviane Reding - European Commission - Viviane Reding