Web Dev
The Creative Coding Podcast | Iain and Seb discuss the ins-and-outs of programming for creative applications.
Html5 File Upload with Progress On Matlus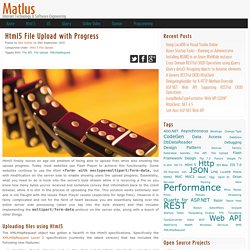 Html5 finally solves an age old problem of being able to upload files while also showing the upload progress. Today most websites use Flash Player to achieve this functionality.