Illustration
30 Illustrator Video Tutorials Every Designer Should See
HOME - The Association of Illustrators
Hello! My name is John Martz.
I am an illustrator, cartoonist, and designer living in Toronto, Ontario. I am the author of Destination X (Nobrow Press, 2013) and Machine Gum (La Pastéque, 2013). I am the illustrator of the picture books Dear Flyary by Dianne Young (Kids Can Press, 2012), Who's on First? by Abbott & Costello (Quirk Books, 2013), and Black and Bittern Was Night by Robert Heidbreder (Kids Can Press, 2013).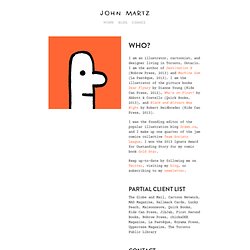 You are being watched. - PIXOLID.com - Art - Cross-Hatching and Stippling Tutorial
Beautiful Books - The Folio Society
House Of Illustration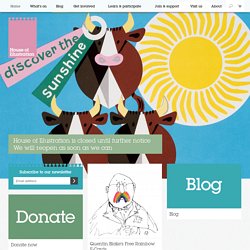 House of Illustrationis the world's first dedicated home for the art of illustration in all its forms. From adverts to animation, picture books to political cartoons and scientific drawings to fashion design. We curate touring exhibitions, run international competitions and put on events with some of the world's leading illustrators. In 2014 we will achieve our dream of opening the world's first public gallery and education space devoted to illustration in King's Cross, London's newest cultural destination.
How to draw a tree - tree drawing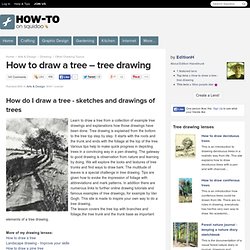 I would like to use one of my own drawing attempts to introduce two of the "tricks" I have learned from others. One of the very convincing tricks is to combine detailed depiction of important areas with unfinished or blank areas. The second one is to illustrate dimensions,proportion and space by the surrounding of the tree. 1.The tree trunk A trunk looks convincing when the viewer sees how the tree grows out of the earth. For that reason I paid particular attention to area at the trunk base. Are the roots to see?
Writing with Pictures: How to Write and Illustrate Children's Books: Amazon.co.uk: Uri Shulevitz
As an Illustration student, and now in my second year, I've come to notice that booklists can be out-dated and out of print. This particular book is another example: lacking in colour, which still staggers me as its a book about ILLUSTRATION for children, which renders most of the beautiful works collected in this volume rather dull and similar (Ivan Bilabin, for example, is not done justice!)Also, some of the information on colour seperations and printing methods are way out of date: so don't be put off by the complexity of them. Not all illustrations have to be broken down into several thousand layers of colour BEFORE being sent off to the rpinters (Well, three layers, actually) and nowadays the illustrator has more freedom as to how his work is displayed and printed.This book is also disappointing as it only seems to deal with flat illustrations: No pop-up books, Interactive or Board-books, which are extremely popular with children.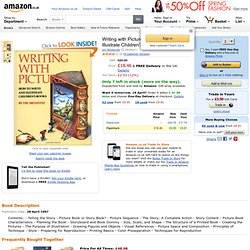 Paul-Rand.com :: American Modernist :: 1914-1996
Who is your favorite teacher? I've never had an answer to this question. Early on I wanted to study illustration, but few opportunities were offered in my academic sphere. I've always been able to learn more through books than through the teachers I encountered.
Learn to be a Comic Book Illustrator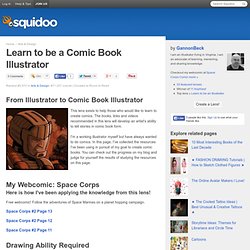 Kiss - A Love Story on Vimeo
Childrens' book Illustrator - Lynne Chapman
book on a blog
An Illustrator's Life For Me!: How to Draw People: Sketching in Public Places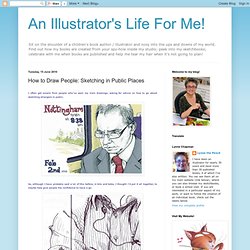 I often get emails from people who've seen my train drawings, asking for advice on how to go about sketching strangers in public. So, although I have probably said a lot of this before, in bits and bobs, I thought I'd put it all together, to maybe help give people the confidence to have a go. Firstly, I never, ever ask permission: if you do that, you're stuck drawing a 'portrait', which is a totally different thing; people are no longer natural, plus there's suddenly an expectation on you to achieve a likeness (as well as a need to make sure it's flattering!), which makes things quite stressful. My 'victim' sometimes works it out halfway through, but then they tend to hold the original position and carry on with what they were doing. There are tricks: firstly, I have found trains are perfect - when people are travelling, they have less objection than when they're 'at leisure'.
It's a busy period on the SketchCrawl North front: this weekend we went out on the first of 3 SketchCrawls, taking place on 3 consecutive Saturdays. We normally do once a month but sometimes opportunities are too good to miss. This one was in celebration of fellow-sketcher Di being in the UK for a visit from Australia. Now, anyone reading this from the UK will know that Saturday was not the best advertisment for a British summer. It was certainly freezing in Buxton! But were we downhearted?
An Illustrator's Life For Me!: SketchCrawl in Buxton, Welcoming Di from Oz!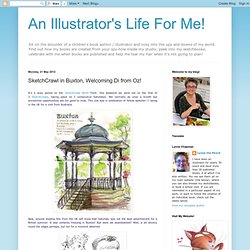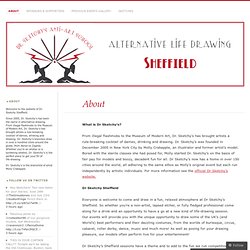 What is Dr Sketchy's? From illegal flashmobs to the Museum of Modern Art, Dr. Sketchy's has brought artists a rule-breaking cocktail of dames, drinking and drawing. Dr.
About « Dr Sketchy Sheffield
andrea joseph's sketchblog
November was a (creative) whirlwind of a month. December has been calmer, but has still had it's moments. I've managed to find opportunities to be creative or share my creativity with others. At the beginning of December I did a local event, a kind of craft fair, I guess. I would never have thought that would have been my thing, but you know, in the future I'll be more open minded. It was a lovely day spent with local creative people (including one of my drawing buddies, Paul Gent), I sold lots of stuff (you can't knock that), I got to make a drawing (above) and there was even a pop-up Swedish café.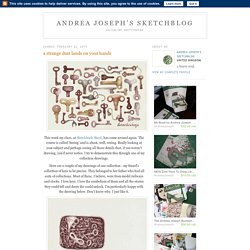 Etchings on Illustration Served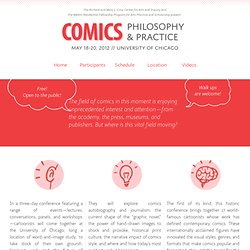 Comics: Philosophy & Practice - May 18-20, 2012 // University of Chicago
In a three-day conference featuring a range of events — lectures, conversations, panels, and workshops — cartoonists will come together at the University of Chicago, long a location of word-and-image study, to take stock of their own ground-breaking work and the future of comics. They will explore comics autobiography and journalism, the current shape of the "graphic novel," the power of hand-drawn images to shock and provoke, historical print culture, the narrative impact of comics style, and where and how today's most exciting work is happening. The first of its kind, this historic conference brings together 17 world-famous cartoonists whose work has defined contemporary comics. These internationally acclaimed figures have innovated the visual styles, genres, and formats that make comics popular and fascinating; they set the terms for the possibilities of the form.
Being a freelance illustrator
The Magpie Girl: daily outfit post
This months Take 10 challenge was sponsored by Jarlo, a brand I have liked for a long time now & the selection of dresses for us to choose from sure didnt disappoint. It has been my favourite item to style in the history of Take 10. I mean look at it? How could you not wanna throw this dress on and attend a fancy cocktail do or Christmas soirée?
Portfolio / Selected Work - Esra Røise
ffffixas
Rob Hodgson Illustration
Camilla Engman
I just enrolled in ceramics school this week and had my first class today! I feel like my arms are going to fall off! I did lots n' lots of kneading, I sat at the wheel for the first time in my life and learned how to center, cut and shape and loved every minute of it :) I also learned that a totally different set of skills is needed for this kind of craft, but most importantly I had fun learning something new. I'm excited to see where this will lead.
Geninne's Art Blog
The Dawn Chapel - A Fine Day Out
Meaty Yogurt -
When I first started doing this comic, the plan was to update it a chapter at a time about once a month. It's what I did for the first three chapters. It was working out well. Somewhere along the line, folks convinced me to update once a week, that this would increase readership and make the comic better. Except the pacing of the story is such that it makes more sense and is more entertaining when read in large chunks rather than spaced out. So readership fell.
Webcomic Wednesday: Interview with B.Root of Dawn Chapel | Fuel Your Illustration
Fuel Your Illustration
Jess Marshall Illustration
Kolbisneat.com | The Neat Work of Andrew Kolb!
Janet Bolton - Textile Pictures
Stacey Rozich
Citizens for Optimism
typetoken® | Showcasing & discussing the world of typography, icons and visual language
Creative Thursday by Marisa :: Artist + Author + Textile Designer
Elf Machine
A Collection a Day, 2010
Lisa Congdon : Home
Tomer Hanuka
mcbess
Nobrow - Home
...being the blog of Steve Kirkendall