Illustration
30 Illustrator Video Tutorials Every Designer Should See.
HOME - The Association of Illustrators. Hello! My name is John Martz. I am an illustrator, cartoonist, and designer living in Toronto, Ontario.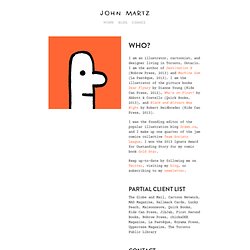 I am the author of Destination X (Nobrow Press, 2013) and Machine Gum (La Pastéque, 2013). I am the illustrator of the picture books Dear Flyary by Dianne Young (Kids Can Press, 2012), Who's on First? By Abbott & Costello (Quirk Books, 2013), and Black and Bittern Was Night by Robert Heidbreder (Kids Can Press, 2013). You are being watched. - PIXOLID.com - Art - Cross-Hatching and Stippling Tutorial. Beautiful Books - The Folio Society. House Of Illustration.
How to draw a tree - tree drawing. I would like to use one of my own drawing attempts to introduce two of the "tricks" I have learned from others.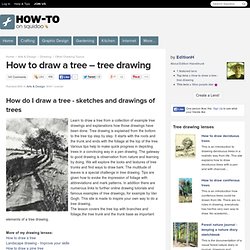 One of the very convincing tricks is to combine detailed depiction of important areas with unfinished or blank areas. The second one is to illustrate dimensions,proportion and space by the surrounding of the tree. 1.The tree trunk A trunk looks convincing when the viewer sees how the tree grows out of the earth. For that reason I paid particular attention to area at the trunk base. Are the roots to see? Writing with Pictures: How to Write and Illustrate Children's Books: Amazon.co.uk: Uri Shulevitz. As an Illustration student, and now in my second year, I've come to notice that booklists can be out-dated and out of print.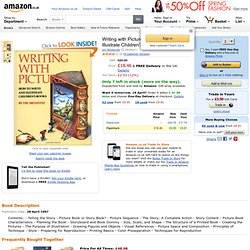 This particular book is another example: lacking in colour, which still staggers me as its a book about ILLUSTRATION for children, which renders most of the beautiful works collected in this volume rather dull and similar (Ivan Bilabin, for example, is not done justice!) Also, some of the information on colour seperations and printing methods are way out of date: so don't be put off by the complexity of them.
Not all illustrations have to be broken down into several thousand layers of colour BEFORE being sent off to the rpinters (Well, three layers, actually) and nowadays the illustrator has more freedom as to how his work is displayed and printed.This book is also disappointing as it only seems to deal with flat illustrations: No pop-up books, Interactive or Board-books, which are extremely popular with children. Paul-Rand.com :: American Modernist :: 1914-1996. Learn to be a Comic Book Illustrator. Who is your favorite teacher?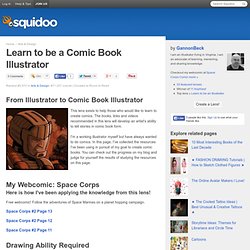 I've never had an answer to this question. Early on I wanted to study illustration, but few opportunities were offered in my academic sphere. I've always been able to learn more through books than through the teachers I encountered. Kiss - A Love Story. Childrens' book Illustrator - Lynne Chapman. Book on a blog. An Illustrator's Life For Me!: How to Draw People: Sketching in Public Places. I often get emails from people who've seen my train drawings, asking for advice on how to go about sketching strangers in public.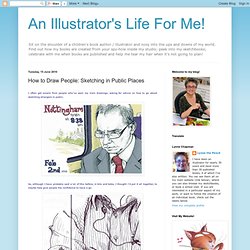 So, although I have probably said a lot of this before, in bits and bobs, I thought I'd put it all together, to maybe help give people the confidence to have a go. Firstly, I never, ever ask permission: if you do that, you're stuck drawing a 'portrait', which is a totally different thing; people are no longer natural, plus there's suddenly an expectation on you to achieve a likeness (as well as a need to make sure it's flattering!) , which makes things quite stressful. My 'victim' sometimes works it out halfway through, but then they tend to hold the original position and carry on with what they were doing. There are tricks: firstly, I have found trains are perfect - when people are travelling, they have less objection than when they're 'at leisure'. An Illustrator's Life For Me!: SketchCrawl in Buxton, Welcoming Di from Oz! It's a busy period on the SketchCrawl North front: this weekend we went out on the first of 3 SketchCrawls, taking place on 3 consecutive Saturdays.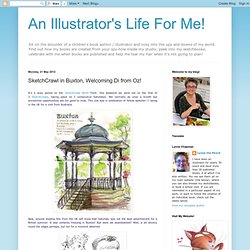 We normally do once a month but sometimes opportunities are too good to miss. This one was in celebration of fellow-sketcher Di being in the UK for a visit from Australia. Now, anyone reading this from the UK will know that Saturday was not the best advertisment for a British summer. It was certainly freezing in Buxton! But were we downhearted? About « Dr Sketchy Sheffield. What is Dr Sketchy's?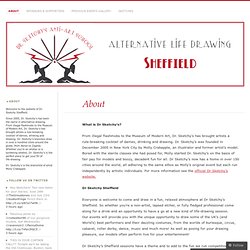 From illegal flashmobs to the Museum of Modern Art, Dr. Sketchy's has brought artists a rule-breaking cocktail of dames, drinking and drawing. Dr. Andrea joseph's sketchblog. Etchings on Illustration Served. Comics: Philosophy & Practice - May 18-20, 2012 // University of Chicago. Being a freelance illustrator. The Magpie Girl: daily outfit post. So Im finally back!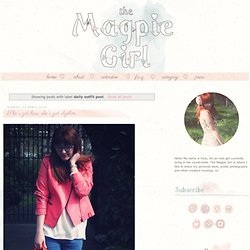 I had the best weekend away in Mullingar for my hen party weekend. My bridesmaids (who you met in the last post when they took over my blog!) Went above and beyond and created the most amazing weekend ever. Portfolio / Selected Work - Esra Røise. Ffffixas. Rob Hodgson Illustration. Camilla Engman. Geninne's Art Blog. The Dawn Chapel - A Fine Day Out. Meaty Yogurt - When I first started doing this comic, the plan was to update it a chapter at a time about once a month.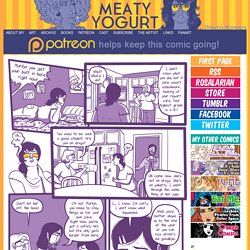 It's what I did for the first three chapters. It was working out well. Somewhere along the line, folks convinced me to update once a week, that this would increase readership and make the comic better. Except the pacing of the story is such that it makes more sense and is more entertaining when read in large chunks rather than spaced out. So readership fell. Webcomic Wednesday: Interview with B.Root of Dawn Chapel | Fuel Your Illustration. Last month I posted an article about traditional media in webcomics and featured one of my favorites: Dawn Chapel by B.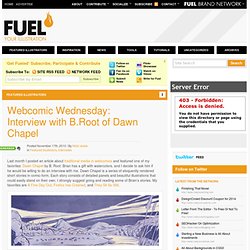 Root. Brian has a gift with watercolors, and I decide to ask him if he would be willing to do an interview with me. Dawn Chapel is a series of eloquently rendered short stories in comic-form. Fuel Your Illustration. Jess Marshall Illustration. Kolbisneat.com | The Neat Work of Andrew Kolb! Janet Bolton - Textile Pictures. Stacey Rozich. Citizens for Optimism. Typetoken® | Showcasing & discussing the world of typography, icons and visual language. Creative Thursday by Marisa :: Artist + Author + Textile Designer. Elf Machine. A Collection a Day, 2010. Lisa Congdon : Home. Tomer Hanuka. Mcbess. Nobrow - Home. ...being the blog of Steve Kirkendall. Fri-llustrator-day #17 Today I'm showcasing Mr Adrian Johnson, he of the beautiful Robinsons ads that ran a couple of years ago. He has a beautiful retro style that all us fans of things like Cartoon Modern adore. And along with his great eye for composition and colour, there's always a great concept driving the finished piece.
That for me is very important (gets on high horse) as there is too much decorative 'groovy' illustration around, that looks pleasant but says nothing (dismounts high horse). As I'm probably the last blogger in the world to talk about his work, I've picked two of my favourite pieces here and not the more well known work that illustrates his obvious love for all things graphically 'fifties and 'sixties.
---