America
Books For Soldiers
Category:USA : British Expat Wiki
On the second, I started a post about the fact that I have actually made some New Year resolutions for 2013. I was excited while writing, and at the same time feeling a bit ridiculous. Gwen started fussing and I stopped writing. Then, yesterday was a difficult one for us. Ivy has started crying a lot throughout the day on most days for reasons so numerous that I'd have to write a book to describe it all and then some she just makes up on the spot.
A Mountain Mama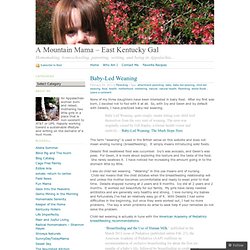 Blind Pig & The Acorn
The old hymn, , was written by Aldine Kieffer in the latter part of the 19th Century. According to the Mudcat Cafe : The earliest printed reference is 'The Singing School Tribune' (Dayton Va: Ruebush, Kieffer & Co 1880). It was recorded by Dykes Magic City Trio as 'Twilight is stealing' in 1927 and by the Stoneman Family as 'Twighlight is stealing o'er the sea' in 1928, but neither of these was issued.