Hawaii
Frommer's Hawaii
Hawaii Vacation Travel Guide
Hawaii Activities - Hawaii tours, Things to do in Hawaii, attractions, adventures, and activity planning.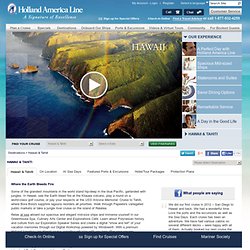 Where the Earth Bleeds Fire Some of the grandest mountains in the world stand hip-deep in the blue Pacific, garlanded with jungles. In Hawaii, see the Earth bleed fire at the Kilauea volcano, play a round on a world-class golf course, or pay your respects at the USS Arizona Memorial.
Cruises to Hawaii | Hawaiian Cruises | Hawaii Cruise Vacations 2011 & Excursions | Holland America Line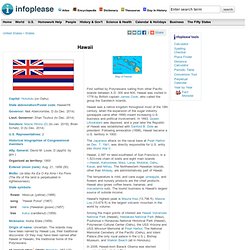 Hawaii: History, Geography, Population, and State Facts
Capital: Honolulu (on Oahu) State abbreviation/Postal code: Hawaii/HI Governor: Neil Abercrombie, D (to Dec. 2014) Lieut.