Hawaii
Frommer's Hawaii
Hawaii Vacation Travel Guide
Hawaii Activities - Hawaii tours, Things to do in Hawaii, attractions, adventures, and activity planning.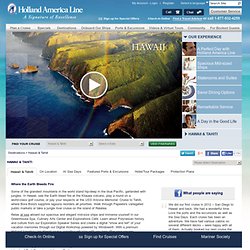 Feel the spirit of a region come to life with On LOCATION, featuring regionally inspired cooking classes, artisan workshops, local entertainment and more. From a tango dance class in South America to steel drum lessons in the Caribbean, discover exciting new ways to enhance yourcruise experience. Hawaii & Tahiti
Cruises to Hawaii | Hawaiian Cruises | Hawaii Cruise Vacations 2011 & Excursions | Holland America Line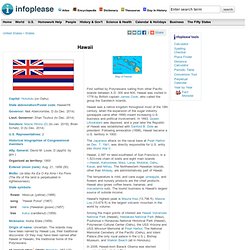 Hawaii: History, Geography, Population, and State Facts
Capital: Honolulu (on Oahu) State abbreviation/Postal code: Hawaii/HI Governor: Neil Abercrombie, D (to Dec. 2014) Lieut.