Land art
accueil du site d'artiste :: elena paroucheva ::
Palle Lindau
Pont Neuf Paris wrapped up by Christo
Verhüllter Reichstag / Wrapped Reichstag
WELA (Elisabeth Wierzbicka) artiste peintre, sculpteur, née à Cracovie en 1964. Elle étudie de 1984 à 1989 à l'Académie de Beaux-Arts de Cracovie. En 1989 elle continue sa formation à l'Ecole Supérieure des Beaux-Arts de Paris et commence une carrière d'artiste international dans plusieurs pays du monde.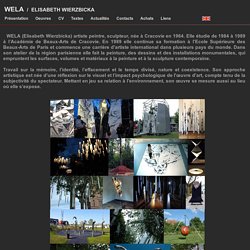 Présentation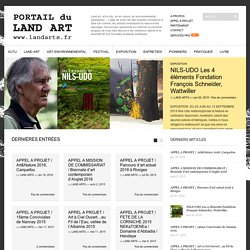 APPEL A PROJET / Spectacle nocturne en forêt de Montargis 2014 La Maison de la Forêt, établissement de l'Agglomération montargoise recherche un ou plusieurs artistes pour créer un spectacle original en forêt de Montargis : mise en lumière des sculptures existantes et déambulation nocturne. Contraintes - Date : parcours nocturne les 20, 21, 22 et 23 août 2014. - Thématique : chauve-souris et esprits de la [...] Le Futuroscope invite 5 artistes à provoquer le rire dans ses jardins. Depuis 7 ans, le Futuroscope ouvre ses jardins aux artistes et leur offre un lieu d'expression original, pour éveiller la curiosité des visiteurs du parc, les surprendre au détour des allées. Animé par la volonté d'offrir à ses visiteurs une rupture avec le [...]
Featured Adult Workshops See the complete list of available classes and workshops, including Ceramics, Painting, Drawing, Photography and more» Horsehair & Fuming with Frank Vickery Friday to Sunday Students will learn alternative firing processes using organic materials, terra sigellata, and an electric kiln to produce colorful and unique works of art. Students will need to bring bone-dry and bisque ware pieces to experiment with and explore different firing procedures. The instructor will provide two bisque pieces for experimentation as well.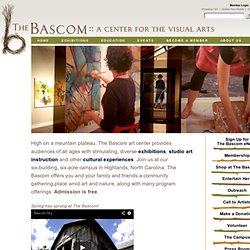 The Bascom :: A Center for the Visual Arts