Living
Destiny In Bloom | A Women's Online Magazine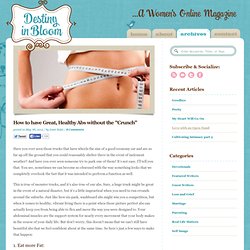 Have you ever seen those trucks that have wheels the size of a good economy car and are so far up off the ground that you could reasonably shelter there in the event of inclement weather? And have you ever seen someone try to park one of them? It's not easy, I'll tell you that.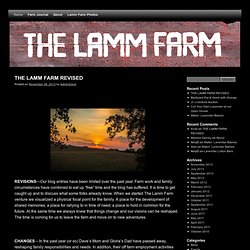 The Lamm Farm | A Family Farm
Every year in mid-March, I head to San Francisco (or rather, San Mateo) for the San Francisco Garden Show. I always take a day off from work so I can visit the show early in the week and round up whichever of my gardening friends are available to make the trip. But this year, we kicked it up a notch.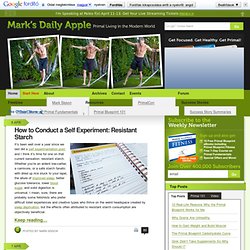 Yesterday, we shared our new year visions with each other, and we took a look at some of the resources you have at your disposal here at Mark's Daily Apple and PrimalBlueprint.com. Today, I'd like to help you further explore your goals and motivations, and assist you in establishing a concrete plan of attack for 2014. One of the best ways I've found to do this is in my own life is to ask myself tough questions about my successes and failures, and to be brutally honest with my replies.
Mark's Daily Apple
GNOLLS.ORG - Home of J. Stanton and The Gnoll Credo
Drs Eades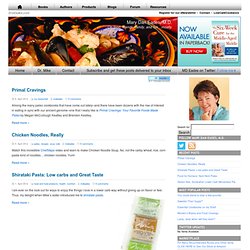 We love to eat in Italy and love the flavors from the savory Parma ham of the north to the creamy mozzarella di bufala of the south; we adore every 'red, white, and green' inch of it! So how excited was I to receive a review copy of Sarah Fragosa's new entry into the ever expanding paleo cookbook fold, Italian Cuisine! I know, you're thinking Italian and Paleo?? Are you kidding? What about the pizza? It's there on an almond and coconut flour crust.
Mary Dan Eades, M.D.
The Blog of Michael R. Eades, M.D.