Living
Destiny In Bloom | A Women's Online Magazine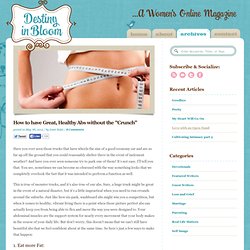 Have you ever seen those trucks that have wheels the size of a good economy car and are so far up off the ground that you could reasonably shelter there in the event of inclement weather? And have you ever seen someone try to park one of them? It's not easy, I'll tell you that.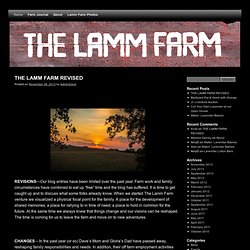 The Lamm Farm | A Family Farm
Every year in mid-March, I head to San Francisco (or rather, San Mateo) for the San Francisco Garden Show. I always take a day off from work so I can visit the show early in the week and round up whichever of my gardening friends are available to make the trip. But this year, we kicked it up a notch.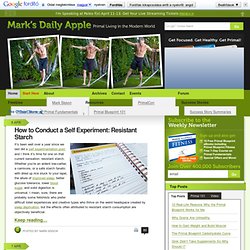 Chicken vindaloo is an Indian dish that can also be beef, lamb or pork vindaloo, depending what you're in the mood for. It's a dish known for being very spicy, but it doesn't have to be if you make it at home. You can even skip the hot peppers entirely and still have an extremely flavorful dish from the ample amount of onions, ginger, garlic and spices.
Mark's Daily Apple
The response to the written version of my 2013 AHS presentation has been overwhelmingly positive. Based on page views, the number of people willing to read my work greatly exceeds the number of people willing to watch it in video form! Therefore, I present to you the full text of my presentation to the 2012 Ancestral Health Symposium—including slides. (The original video can be found here.) This is some of my finest work. It provides a theoretical and practical framework for understanding hunger—an understanding sadly obscured by oversimplification and moralizing, from both scientists and policymakers.
GNOLLS.ORG - Home of J. Stanton and The Gnoll Credo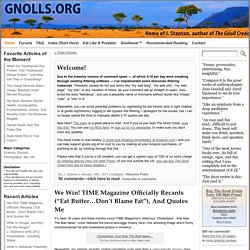 Drs Eades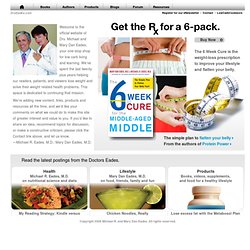 Welcome to the official website of Drs. Michael and Mary Dan Eades, your one-stop shop for low carb living and learning. We've spent the last twenty plus years helping our readers, patients, and viewers lose weight and solve their weight related health problems.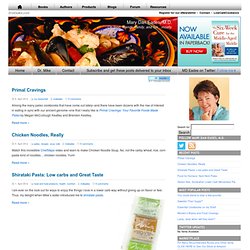 We love to eat in Italy and love the flavors from the savory Parma ham of the north to the creamy mozzarella di bufala of the south; we adore every 'red, white, and green' inch of it! So how excited was I to receive a review copy of Sarah Fragosa's new entry into the ever expanding paleo cookbook fold, Italian Cuisine! I know, you're thinking Italian and Paleo?? Are you kidding? What about the pizza? It's there on an almond and coconut flour crust.
Mary Dan Eades, M.D.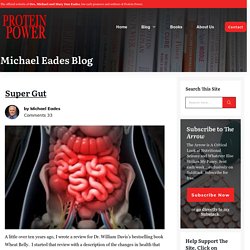 The Blog of Michael R. Eades, M.D.
One of the first patients I saw as a medical student was a nice lady, who presented to the university hospital outpatient clinic with colicky, cramping abdominal pain. She described the pain as coming on after a meal, and said that it doubled her over with pain. The pain came and went, but had gotten worse over the past few days. I took a long history from her and performed a physical exam, which included examining her abdomen. When I pushed on her right upper quadrant, she all but yelped and grabbed at my wrist. At that point in my medical education, I knew just enough to be dangerous, so I excused myself, left the exam room and presented this lady's case to the medical resident running the clinic that day.