Couponing
1 In 4 Consumers Use Online Coupon Codes
Mobile scanning
Facebook Deals s'arrête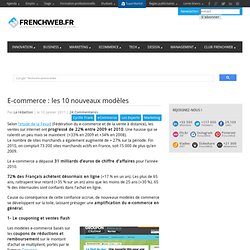 Selon l'étude de la Fevad (Fédération du e-commerce et de la vente à distance), les ventes sur internet ont progressé de 22% entre 2009 et 2010. Une hausse qui se ralentit un peu mais se maintient (+33% en 2009 et +34% en 2008). Le nombre de sites marchands a également augmenté de + 27% sur la période. Fin 2010, on comptait 73 200 sites marchands actifs en France, soit 15 000 de plus qu'en 2009. Le e-commerce a dépassé 31 milliards d'euros de chiffre d'affaires pour l'année 2010. 72% des Français achètent désormais en ligne (+17 % en un an).
NewsMakers - RetailMeNot.com coupon site is acquired
WhaleShark Media Inc. has acquired leading online coupon site RetailMeNot.com, it was announced yesterday. Terms were not disclosed.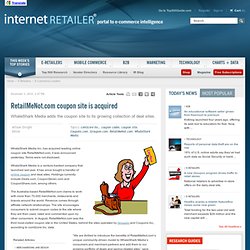 Marketing par SMS : ce que les abonnés mobiles sont prêts à accepter
18 sept 2010 Auteur: Jean-Yves FORT · Thème: Publicité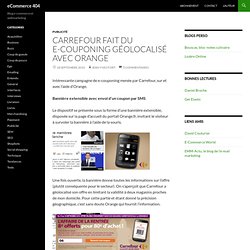 Carrefour fait du e-couponing géolocalisé avec Orange | Publicité
Printable Coupons | Clever Couponing
While we don't have access to the internal financial documents of companies in the local/group coupon-buying space — one of the hottest verticals to emerge in 2010 — we can tell by looking at site traffic that Groupon exponentially outstrips its nearest competitors, LivingSocial and BuyWithMe.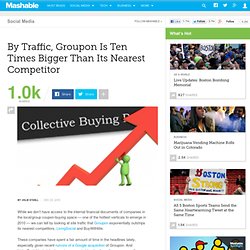 By Traffic, Groupon Is Ten Times Bigger Than Its Nearest Competitor
LivingSocial Lands $175 Million Investment From Amazon
LivingSocial just closed a massive round of financing totaling $183 million.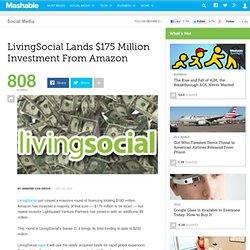 Bargain Junkies Are Beating Retailers At Their Own Game
Amidst the whirlwind of acquisition rumors, Groupon decided to stir the pot some more by announcing the next (possibly the most important yet) step in its long-term strategy: Groupon Stores.
Groupon Shares Its Expansion Plan: Groupon Stores and the Deal Feed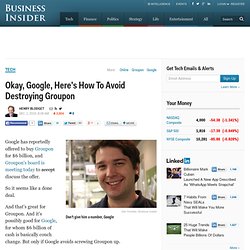 Dan Frommer, Business Insider Don't give him a number, Google Google has reportedly offered to buy Groupon for $6 billion, and Groupon's board is meeting today to accept discuss the offer.
Okay, Google, Here's How To Avoid Destroying Groupon
On Google Decision Day, Groupon Buys Ludic Labs
Groupon's board is reportedly meeting today via conference call to talk about whether or not to accept Google's $6 billion bid for the company, but in the meantime Groupon has made an acquisition of its own. It has picked up local marketing services firm Ludic Labs. Ludic's projects include Offer Foundry, a self-service advertising platform for local businesses that lets them offer various types of deals, coupons and lead-gen offers, as well as Diddit, an online community that connects members around various goals.
Why Google Buying Groupon Is a Bad Idea
So the latest rumor is that tomorrow Google will buy Groupon for $5 billion. You're not alone if you think that's crazy. Here's why: » $5 billion is an absurd valuation for a company that is in a business with virtually no barriers to entry and is younger than my toddler. » That's more than what they paid for YouTube (NSDQ: GOOG) which had a heck of a lot more traffic when it was acquired than Groupon has now. » It's a huge chunk of the cash that Google has on hand.
Groupon lève 135 millions de dollars auprès de DST et Battery -