Dev
Crypto 101. ALGLIB.
Caliburn Micro: WPF, Silverlight and WP7 made easy. MVVM Light Toolkit. Introduction The main purpose of the toolkit is to accelerate the creation and development of MVVM applications in WPF, Silverlight, Windows Store (RT) and for Windows Phone.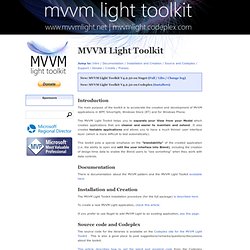 The MVVM Light Toolkit helps you to separate your View from your Model which creates applications that are cleaner and easier to maintain and extend. Projects. Testing. Son of Obsidian | Studio Styles. DB. Stack Overflow. Realtime Webcam Sudoku Solver. Introduction This application might not have any practical value, but it is great from a learning perspective.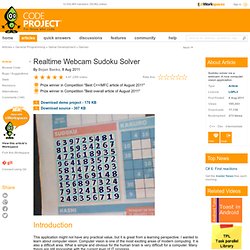 I wanted to learn about computer vision. Computer vision is one of the most exciting areas of modern computing. It is also a difficult area.
WP7 Dev.
---