Snacks/extras
... snacks on the trail - imaginechildhood.com | Blog. Sometimes having everything neatly wrapped up all in one place can be a great thing... especially when you have a 50lb bag on your back or just a couple of unhappy campers... ... that's why we can't live without these... ... wonderful chewy energy packed homemade cherry-coconut-almond (with a hint of lime) trail mix bars. ... simple and fun to bake (especially with kids!)...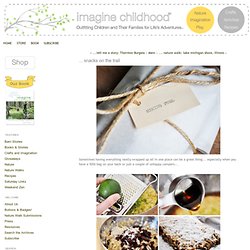 ... they'll make sure you and your band of merry explorers will never have to turn back early. Chewy Cherry-Coconut-Almond Trail Mix Bars: Make Your Own Ketchup, Mustard, Mayo … Why spend a lot of money this summer on condiments from the grocery store that are, in most cases, loaded with corn syrup, artificial flavors, and preservatives?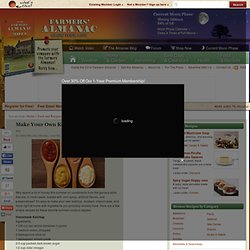 It's easy to make your own ketchup, mustard, mayonnaise, and more right at home with ingredients you probably already have. Here are a few simple recipes for these favorite summer cookout staples: 10 Super Snacks You Can Make in Under 5 Minutes. Food. Pastry Affair - Home.
5 Ingredient Guinness Quick Bread. Here is a quick and easy recipe for Guinness bread, perfect for St.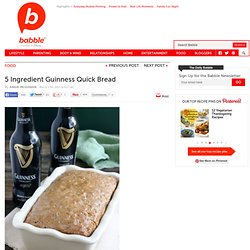 Patrick's Day or any day of the year. This is a great beer bread to go with your corn beef and cabbage or shepherd's pie tonight. Most favorited all-time - page 3.
---