Music
The Dark Side of Oz on Vimeo
The List | guilty | 8tracks
Jazz by Styles Online Radio | AccuRadio
:: musikame dj player 1.0 beta :: the easiest way to dj your soundcloud tracks ::
100 Quintessential Jazz Songs Chosen by Jazz24 Listeners and Staff | Jazz24.org
Drop files here to add tracks or artwork to your mix 20 tracks including music by Ratatat, Kid Cudi, and my personal favorite, Knowmads, a Seattle-based hip hop group whose lyrics have changed my life. A relaxing set that aids with concentration. Awesome for art projects as well!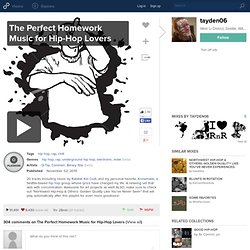 The Perfect Homework Music for Hip-Hop Lovers | tayden06 | 8tracks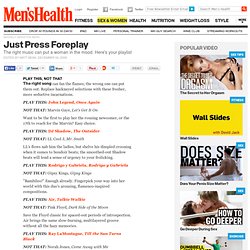 Sexually Seductive Music
The right song can fan the flames; the wrong one can put them out. Replace hackneyed selections with these fresher, more seductive incarnations.
Written by Ben Pogany The Notorious BIG- Ready to Die -(1994) Around the years '87-'88, a young crack dealer named Christopher Wallace began entertaining local passersby by rapping into a beat-up amp on the street corners around Bedford-Stuyvesant, Brooklyn. Six years later, he was the biggest rapper in the world. Three years after that, he was dead. During the short flash that was his career, only one album was to be released, a top-to-bottom classic with the eerily prophetic title 'Ready to Die'.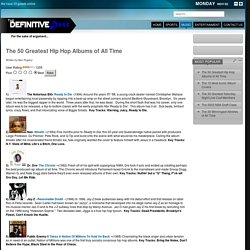 definitivedose.com
27) Help, I'm Alive - Metric
Internet Radio - Find New Music, Listen to Free Web Radio
Dear Pandora Visitor, We are deeply, deeply sorry to say that due to licensing constraints, we can no longer allow access to Pandora for listeners located outside of the U.S., Australia and New Zealand. We will continue to work diligently to realize the vision of a truly global Pandora, but for the time being we are required to restrict its use. We are very sad to have to do this, but there is no other alternative. We believe that you are in Canada (your IP address appears to be 198.27.80.164).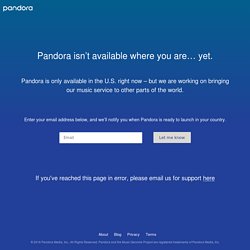 YTMND - Fun With Rap Music