SECURITY
internet-eraser
Free Portable Encryption Software - Picofactory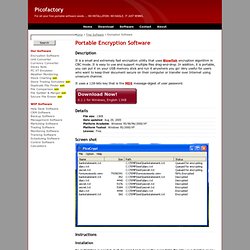 Description
Access protected data in the cloud securely on your iOS Devices
AbsoluteShield File Shredder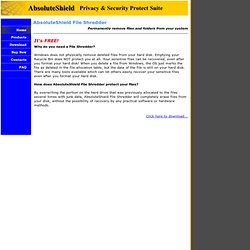 Why do you need a File Shredder?
Heidi Computers was establised in 1989. We concentrate on Customer Relationship Management, Business Consultancy, Website Hosting and Software Products. Eraser Free!
About Heidi Computers Limited | Heidi - Internet Security and Privacy
Blowfish Advanced CS (Personal Edition) This Encryption Software for Windows is Freeware.
Blowfish Advanced CS
AxCrypt is the leading open source file encryption software for Windows. It integrates seamlessly with Windows to compress, encrypt, decrypt, store, send and work with individual files. We have received 2,756,295 registrations, so it is tried and proven! AxCrypt is a great complement to services such as Dropbox , Live Mesh , SkyDrive and Box.net . Download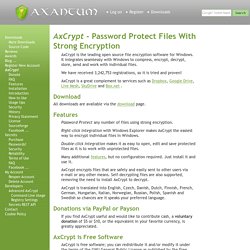 Axantum Software AB | AxCrypt | File Encryption Software