Presidents
Andrew Johnson (December 29, 1808 – July 31, 1875) was the 17th President of the United States , serving from 1865 to 1869. As Abraham Lincoln 's vice president , Johnson became president when Lincoln was assassinated . A Democrat who ran with Lincoln on the National Union ticket, Johnson came to office as the Civil War concluded.
Andrew Johnson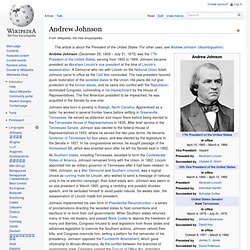 Buchanan statue in National Portrait Gallery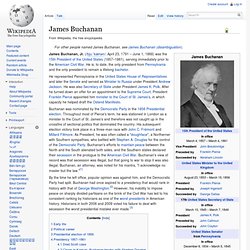 James Buchanan
Ulysses S. Grant
Ulysses S.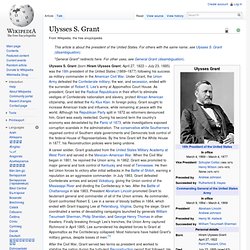 As we all prepare to spend a long weekend enjoying Presidential Savings on mattresses and used Toyotas, we could take time to thank some of the presidents who passed bills that protect some of the freedoms your enjoy daily. Or we could spend the day celebrating the presidents who are decidedly more Action Movie Heroes than diplomats. Anyway, guess which kind of president this website decided to focus on?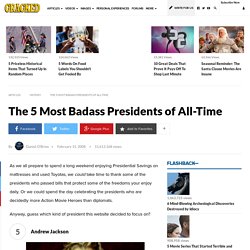 Warren G. Harding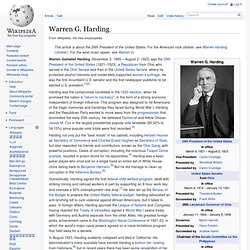 Warren Gamaliel Harding (November 2, 1865 – August 2, 1923) was the 29th President of the United States (1921–1923). A Republican from Ohio, Harding was a self-made newspaper publisher who served as a member of the Ohio Senate , 28th Lieutenant Governor of Ohio and United States Senator .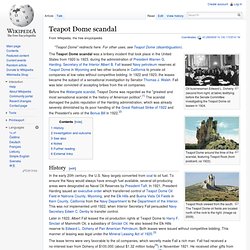 Coordinates :
Teapot Dome Scandal