Recipes
Care's Kitchen: Grilled Cheese Rolls ~ A Fun Spin on an American Classic!
A fun spin on an American Classic... ...Dip these simple Grilled Cheese Rolls in a bowl of piping hot tomato soup or ramekin of your favorite marinara ~ and I dare you ~ I dare you to eat just one! All you'll have to do is... cut the crusts off your bread, here I used a soft wheat.
We've got tons of Thanksgiving traditions in my family that I look forward to every year: Sipping mimosas while watching the Macy's Thanksgiving Day Parade. Someone throwing a fit ab out losing at Scrabble, fueled by the aforementioned mimosas. The food . Pumpkin pie eaten while watching movies by the fire at night.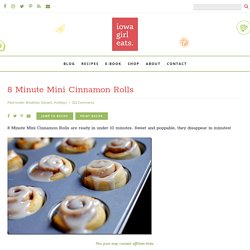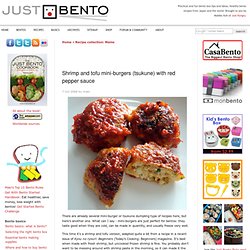 There are already several mini-burger or tsukune dumpling type of recipes here, but here's another one. What can I say - mini-burgers are just perfect for bentos: they taste good when they are cold, can be made in quantity, and usually freeze very well. This time it's a shrimp and tofu version, adapted quite a bit from a recipe in a recent issue of Kyou no ryouri: Beginners (Today's Cooking: Beginners) magazine.
Shrimp and tofu mini-burgers (tsukune) with red pepper sauce
Cheesey Mushroom Pull Apart Bread I'm just going to come out and say this bread is AMAZING. Seriously.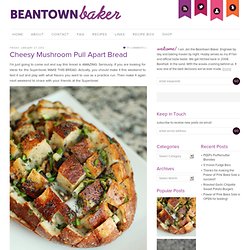 Ginjo Sake Nama Choco (Fresh Chocolate) for Valentine's Day in Origami Box